Kylie Jenner Documents Health Scare On Snapchat While Tyga Vacations With Jordan Ozuna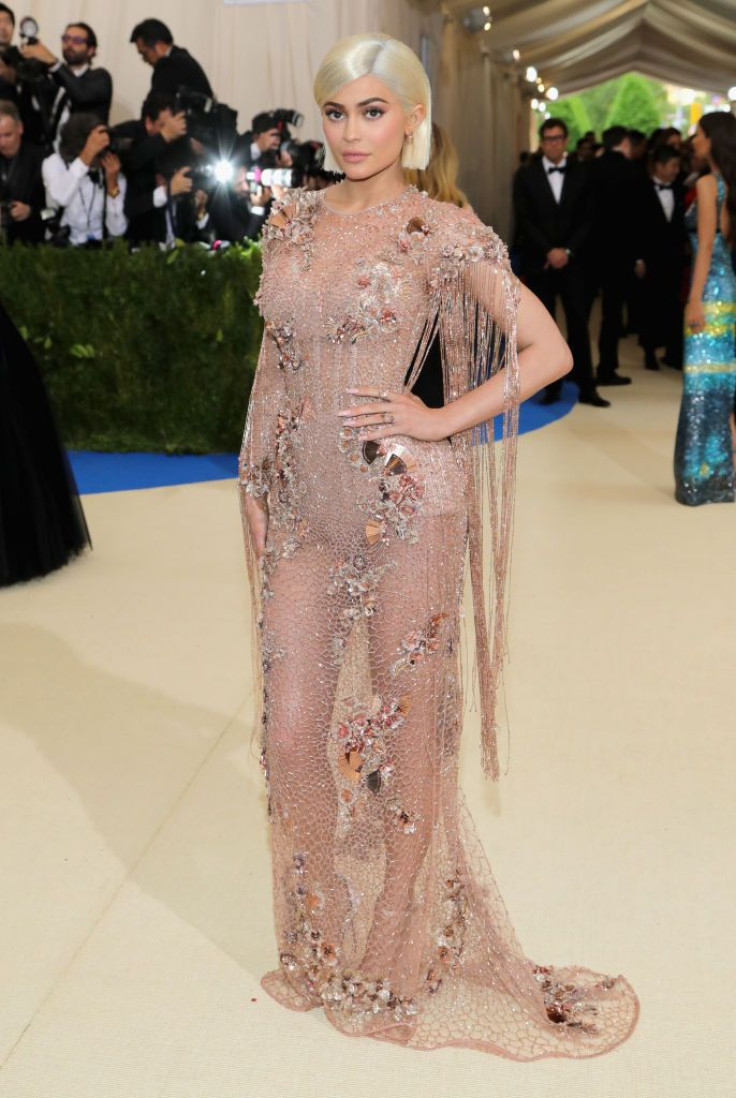 Although it seemed like Kylie Jenner had every intention of flying to Peru to have a good time with her friends following her split with Tyga and blossoming romance with Travis Scott, it seems like the "Keeping Up With the Kardashians" star's trip was detoured due to a minor health scare.
In a series of Snapchat videos and pictures shared to Jenner's account on Tuesday, the lip kit maven documented her medical issues upon her arrival to the country.
The first video shared simply featured an oxygen tank but it was later revealed that the tank was needed by Jenner. By the second video, although it was clear that it was important for the starlet to use the tank for help, her medical scare didn't seem too critical because the reality star's best friend Jordyn Woods jumped in the video with a smile on her face looking carefree.
The snap was then followed by a photo of Jenner and what looked to be a medical assistant flipping off the camera with smiles on their faces. In the next video, while still using the oxygen tank, Jenner instructed her friend behind the camera to record the doctor who explained what was going on with her and why she needed medical attention.
"So at this altitude at 11,000 feet above sea level you can feel nauseous, you can have headaches, feel like you have the worst hangover. So Kylie is getting oxygen so she can feel better," the doctor said.
READ: Kylie Jenner denies Photoshopping Instagram photo
The doctor went on to explain that the reality star wasn't feeling great and they were doing what they could to get her back to feeling healthy again.
While Jenner was dealing with her breathing issues, over in Mexico, her ex-boyfriend seemed to be having the time of his life with his new fling Jordan Ozuna. The two were on a group vacation with some friends where they both documented their experiences individually.
While Tyga posted his fun time riding around on an ATV adventure and staying in a luxurious beachfront property, the rapper's new flame decided to share a sexier side of her vacation.
Ozuna shared a nude selfie on top of the bed in the hotel room. "Sleepy baby j," she captioned the photo. The rapper and his rumored fling were first spotted out together last month enjoying a bite to eat in Los Angeles. During their outing, Tyga was seen hugging Ozuna and smiling as they sat down for their meal.
Tyga's romantic vacation with Ozuna comes after Jenner's latest getaway with Scott. The Kylie Cosmetics founder supported her new beau as he hit the stage for the Rolling Loud Festival, according to E! News. The two were also spotted taking a romantic stroll around the festival where they were photographed cozied up as they held hands.
Jenner and Scott seem to be getting more serious about their romance as time progresses. "They are together for now," a source told the media outlet. "They are having fun," an insider added.
Although she had a minor health scare, it's doubtful that Jenner will let this incident spoil her vacation with her pals.
© Copyright IBTimes 2022. All rights reserved.
FOLLOW MORE IBT NEWS ON THE BELOW CHANNELS