Tyga-Molly O'Malia Update: Blac Chyna 'Not Surprised' Kylie Jenner's Boyfriend 'On The Loose Again'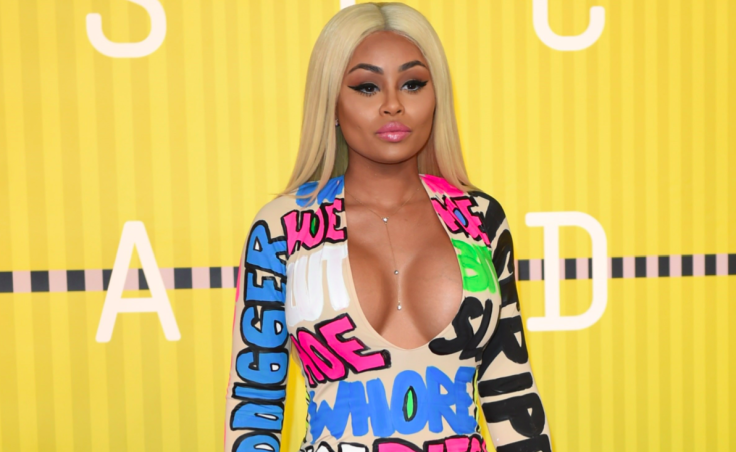 Tyga's former girlfriend Blac Chyna responded to reports that the rapper allegedly sent "uncomfortable" messages through Instagram to 14-year-old model Molly O'Malia, according to Hollywood Life. Chyna was not surprised by Tyga's action but was shocked that his girlfriend Kylie Jenner was putting up with it.
"Blac's completely not surprised that Tyga's on the loose again, direct messaging young girls on social media. That phone of his will be the death of him. He simply can't give it up and he's a sucker for younger women," a source told Hollywood Life. "Kylie's a better woman than Blac, because there would be no way in hell Blac would let him get away with this much blatant disrespect."
Chyna also expressed concern about King Cairo saying that Tyga's actions may affect their 3-year-old son's future.
"Tyga's got some serious issues and Blac hopes he figures his s--- out before King becomes a teenager. She jokingly told a few of her friends she doesn't want her son to compete with his father for women," the source reportedly said. "The last thing she wants is for Tyga to be at King's high school graduation, trying to hit on all the women in the graduating class."
Molly alleged Monday that Tyga "direct messaged" her on Instagram and also asked her to FaceTime with him three times. The teenager said that she began a conversation with him because she thought he wanted to help her music career.
Jenner apparently slammed Molly in a Snapchat video Monday. The "Keeping Up With the Kardashians" star put on a blond wig, which matches Molly's long light locks, and mouthed the lyrics to Drake's "Days in the East." The caption for the video reads, "They hate me."
The interesting part about the clip is that the song Jenner mouthed was the same that transgender model Mia Isabella shared when rumors surfaced that she dissed the 18-year-old reality TV star for getting a diamond ring from Tyga for Christmas.
Isabella, who revealed last year that she and Tyga were romantically involved, came to Molly's defense. She took offense to Molly being labeled as Tyga's rumored lover by OK! Magazine, pointing out the damage online trolling can do.
"A child is being slut-shamed and sexualized by people hiding behind private profiles and private lives. [They] face no repercussions for the mental and emotional scarring from their words and pointed fingers," she reportedly said in an email Tuesday.
Although Tyga hasn't commented on the accusations directly, his management team said the only reason Tyga messaged Molly was because he was interested in her music career, TMZ reported.
© Copyright IBTimes 2023. All rights reserved.
FOLLOW MORE IBT NEWS ON THE BELOW CHANNELS