Tyrese Gibson's Feud With The Rock Heats Up Over 'Fast 9' Delay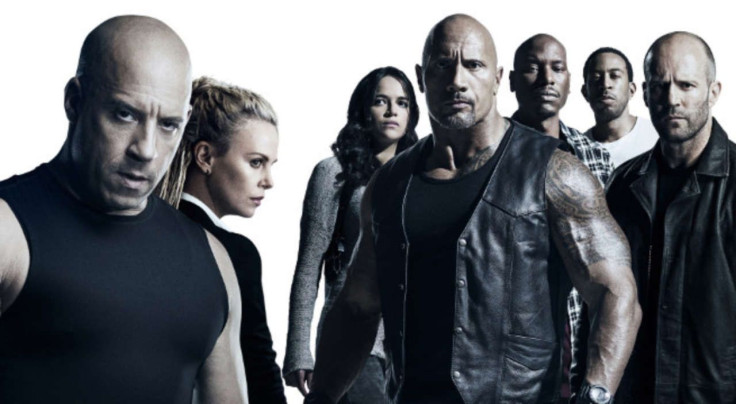 "Fast & Furious 9" has been pushed back a year and star Tyrese Gibson is not happy about it.
The ninth installment of the franchise was set to be released in April 2019, but has now been pushed to April 2020 since Universal Studios is moving forward with a spinoff movie, which now has a July 2019 release date.
The spinoff will feature recent "Fast" favorites Agent Hobbs (Dwayne "The Rock" Johnson) and Deckard Shaw (Jason Statham), though no deals have reportedly been made yet with the actors.
All of this is not sitting well with Gibson and he's calling out The Rock on Instagram to let his feelings be known.
"#PSA Congratulations to @TheRock and your brother in law aka 7 bucks producing partner @hhgarcia41 for making the fast and the furious franchise about YOU," he captioned a photo of the new "Fast and Furious 9" release date on Wednesday. "And like you, DJ even if they call I will not be deleting this post - Gn folks see you in 2020 April #FastFamily right? Nah..... it's about #TeamDewayne #3yrs will it be worth the wait? #NoShaw just Hobbs will this be another #BayWatch? Guys guys just relax I'm just a passionate film critic."
He followed it up with another post explaining why he's so upset. And it all comes down to the sense of family that the "Fast" family had seemingly built over all of these years.
"Diversity, love, multi ethnic worldwide multi generational, United Nations, One Race, Fast Family...... Until Dewayne showed up I guess this whole time he had a problem cause he wasn't the ONLY ONE on the movie poster........... I guess dreams do come true congratulations to @hhgarcia41 and @therock you guys are just amazing you really broke up the #FastFamily," he captioned another photo, this time of a very early cast photo.
"I tried to warn you guys... You thought I was hating...... I was simply fighting to keep the family together what makes us great is when you see us all TOGETHER we don't fly solo..... #MyLastPost today..... I got 3 years of venting on this clown - They offered but YOU didn't have to agree with a solo #HobbsMovie #OriginalFastFamily we salute you and stand on your shoulders #VinDiesel #PaulWalker #RobCohen #RomanTej were offered a spin off we TURNED IT DOWN!!!"
This isn't the first time Gibson has called out Johnson on social media. The singer posted a since-deleted comment on a photo Johnson posted in early September about him working on a bunch of new projects.
"If you move forward with that #Hobbs Movie you will have purposely ignored the heart to heart moment we had in my sprinter," Gibson wrote in a since-deleted comment on the picture. "I don't wanna hear from you until you remember what we talked about. I'm on your timeline cause you're not responding to my text messages – #FastFamily is just that a family…….. We don't fly solo."
He then went on to comment on the post again, also now deleted, to clarify his point and his stance on the matter, assuring people that it has nothing to do with fame or standing in anyone's way, but it has to do with family and staying true to the fans.
"I have never and will never have a problem with this major movie star he's my brother," Gibson continued with another comment on the photo. "I'm simply trying to reach him cause he won't call me back about this solo #HobbsMovie I want you to shoot it just not right now cause the #Fast9 release date has already been announced and we can't let our loyal fans #FastFamily or our loyal fast and furious FANS down on any level from pushing the date…….. Didn't you see how HUGE #Fast8 was? It's because we announced and KEPT our release date bro."
Since the posts were deleted, one has to assume the two worked it out over the phone of in person, but that clearly doesn't mean they worked it out in a manner that Tyrese sees fit, as the release date has still been pushed back and he's not happy about it.
Johnson has yet to respond publicly to Gibson's latest comments.
"Fast 9" will now be coming to theaters on April 10, 2020.
© Copyright IBTimes 2023. All rights reserved.