UAW, Ford Reach Tentative Contract Deal, Ratification Vote Next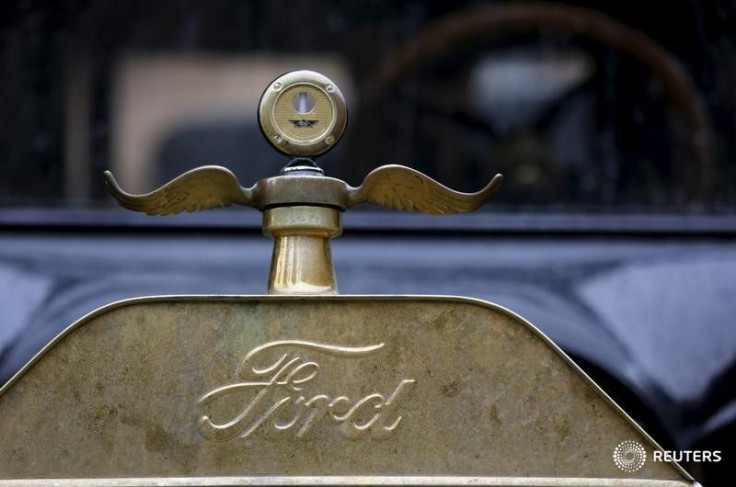 Ford Motor Co and the United Auto Workers on Friday reached a tentative agreement for a new four-year labor contract, the union and company said.
The proposed deal is likely to be approved by UAW leaders on Monday, and then will proceed to a ratification vote by Ford's UAW members. The contract covers 52,700 Ford UAW members.
"Working with our UAW partners, we have reached a tentative agreement for the next four years for our employees and our business," said John Fleming, Ford manufacturing chief, in a statement. "The agreement, if ratified, will help lead the Ford Motor Company, our employees and our communities into the future."
General Motors Co workers are in the final stages of voting on their new four-year contract, which is expected to be approved after large plant results have been announced in favor of the deal.
The new deal at Ford is structurally similar to the GM pact and a Fiat Chrysler-UAW contract ratified two weeks ago, which both call for an end to the two-tiered wage system that paid newer workers much less than veteran UAW auto workers.
UAW President Dennis Williams has called the GM and Fiat Chrysler contracts "very rich agreements." On Friday in a statement, Williams said the proposed Ford contract "will solidify job security," but did not get specific about any production commitments by the company.
Those deals call for an eight-year progression from the time of hiring to reach top pay of about $30 per hour.
GM workers have been promised an $8,000 bonus upon ratification of the contract, and Fiat Chrysler workers got either $3,000 or $4,000 depending on their seniority.
"This agreement is significant for our members in that it creates a clear path for economic advancement for active members and rewards veteran employees for their sacrifices in recent years," said UAW Vice President Jimmy Settles. "It is one of the richest agreements in the history of UAW-Ford."
Details of the deal will be made public on Monday if the UAW's top Ford leaders approve the pact, as expected, for worker ratification vote.
Ford shares on Friday afternoon were down 0.5 percent at $14.50.
© Copyright Thomson Reuters 2023. All rights reserved.