Uber Self-Driving Cars Might Be Back In California As Company Applies For DMV Permit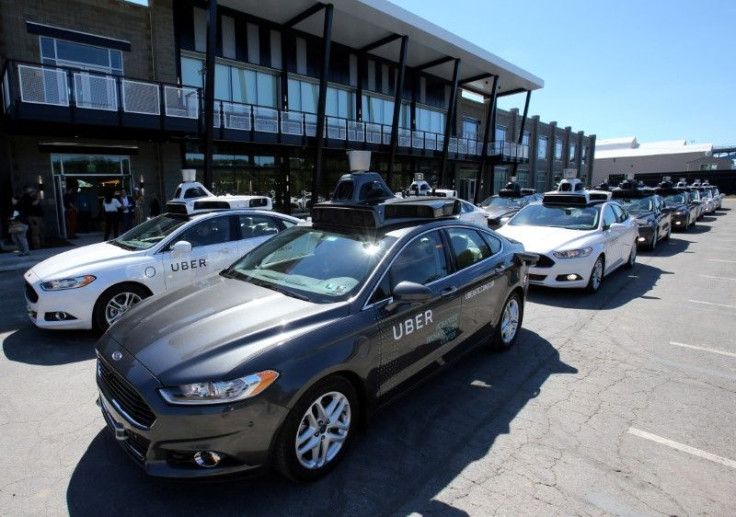 Uber's self-driving cars might be back in California, three months after they were pulled off the streets for refusing to apply for a permit.
"These cars are legally registered and are being driven manually. We are taking steps to complete our application to apply for a DMV testing permit," an Uber spokeswoman told TechCrunch on Thursday. "As we said in December, Uber remains 100 percent committed to California."
In December, Uber's pilot program on self-driving vehicles was taken off San Francisco streets over failure to comply with the California Department of Motor Vehicles (DMV). The company had relocated the cars to Arizona at the time, but it seems that it is trying to get back to California, its home state.
To test self-driving cars in California, a company needs to apply for a special permit through the California DMV. Uber's argument for refusal to do so in the past was that its vehicles needed human oversight and therefore did not fall under California's autonomous driving rules. Needless to say, the California DMV thought differently with the then-State Attorney General Kamala Harris threatening actions if the company continued operating its cars without a permit. At this point, Uber started looking out for alternatives.
Currently, a host of companies are testing their self-driving cars in the state, including Tesla, Google, Volkswagen and Baidu.
DMV spokeswoman Jessica Gonzalez said in an email to the Mercury News, "Uber hasn't formally submitted their autonomous vehicle tester program application, but just as we would with any other manufacturer, the DMV is providing assistance with the steps necessary to apply for and receive a test permit."
The DMV has already issued temporary operating permits to two of the company's self-driving cars, she added. The cars have already come back to San Francisco, but will start going into self-driving mode when the status of the permit is clearer.
Once Uber receives a permit, which generally takes around 72 hours, the company will have to report any accidents resulting in damage or injury as well as instances when the technology fails and human operator needs to take over the wheel.
© Copyright IBTimes 2023. All rights reserved.
FOLLOW MORE IBT NEWS ON THE BELOW CHANNELS