UK Ban On 'Face-Sitting' In Online Pornography Faces Backlash, As Thousands Sign Petition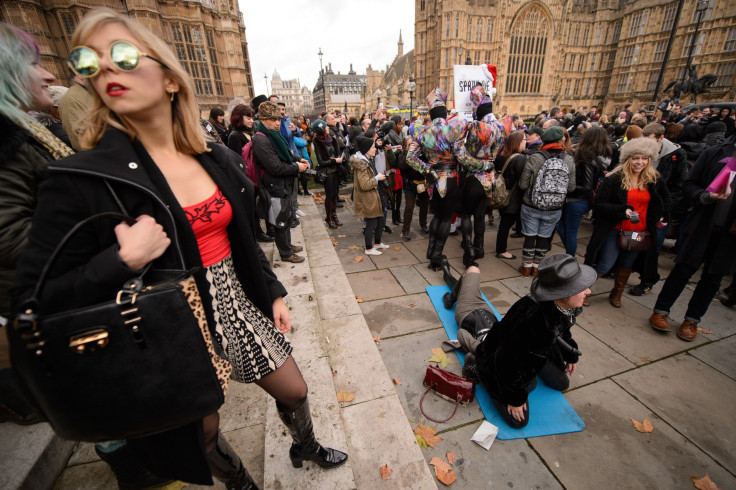 The backlash against new U.K. porn laws continued Saturday, with thousands signing a petition demanding the laws be scrapped.
The new laws ban various sexual acts – including spanking, female ejaculation and physical abuse –from being shown in pornography which is made and distributed online within the country.
Within hours of being posted online the petition had gained 4,326 signatures.
The petition claims the laws are "sexist" and "undemocratic", as they were not debated in parliament before being passed.
"This sexist and heteronormative [biased in favor of conventional notions of heterosexuality] new law promotes the damaging concept that female enjoyment of sexual activity is harmful or obscene, and that only a narrow representation of sex can be considered safe or normal," says the petition.
It goes on to argue that they could place the U.K.'s porn industry at a disadvantage, and put jobs at risk.
Once 5,000 signatures are gained, the petition will be presented to culture minister Ed Vaizey, who recently signed off the new laws.
It comes after hundreds took part in a 'face-sitting' protest in Westminster, the political heart of London, yesterday, mimicking one of the sex acts banned by the new legislation.
Liberal Democrat MP Julian Huppert has joined those arguing that the laws constitute an unjustified infringement of personal liberty, tabled a motion calling for them to be annulled.
Of the ban on pornography depicting spanking, he said, "It seems to be very odd to say that this – assuming it is consensual – is acceptable for somebody to do in their own home, for them to photograph it, film it, but not to look at it online, if it comes from the U.K."
"The case for banning things should be driven by issues around consent, and around genuine risk," he said.
The laws, brought in as part of the Audiovisual Media Services regulation 2014, prohibit spanking, caning, aggressive whipping, penetration by any object "associated with violence", physical or verbal abuse (regardless of whether consent has been given or not), urolagnia (or 'water sports'), role playing as minors, physical restraint, humiliation, female ejaculation (though not male ejaculation), strangulation, face-sitting and fisting, from online U.K. porn.
A spokesperson for the Department of Culture Media and Sport said that the legislation simply brought the legislation into line with that governing the sale of adult DVDs in the U.K.
"The legislation provides the same level of protection to the online world that exists on the high street in relation to the sale of physical DVDs."
This article is copyrighted by IBTimes.co.uk, the
business news
leader