UK Inflation Falls To 14-Year Low In December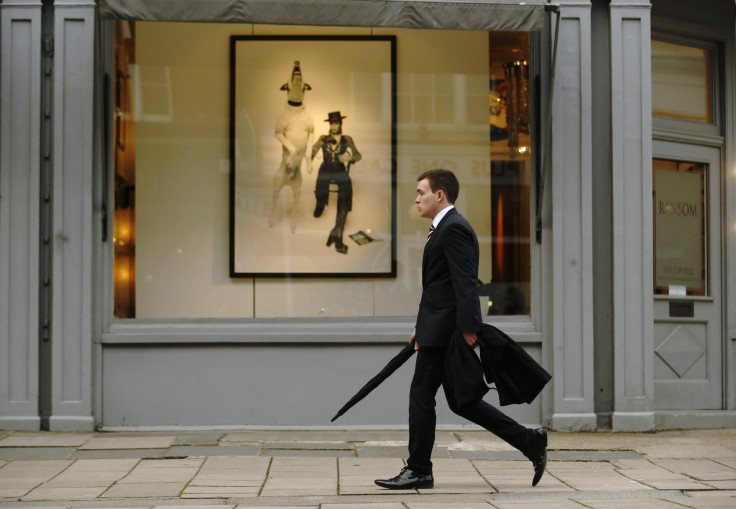 (Reuters) - British consumer price inflation plummeted last month to its lowest level since May 2000, further easing a squeeze on consumers and leaving the Bank of England under no pressure to raise interest rates soon.
Reflecting a slide in global oil prices, the rate of consumer price inflation halved to an annual 0.5 percent in December from 1.0 percent in November, the Office for National Statistics said on Tuesday.
Economists taking part in a Reuters poll had expected inflation to fall to 0.7 percent.
Weak price growth will be welcomed by British consumers as a boost to their spending power -- in contrast to the euro zone, where falling prices have sparked fears that region could tip into a deflationary spiral.
Surveys of Britons' inflation expectations show that they expect inflation to rise and to be fairly close to the BoE's 2 percent target in coming years.
The ONS said falling petrol prices and lower electricity and gas bills compared with a year ago were the biggest factors pushing down inflation in December.
With crude oil prices falling to their lowest level in nearly six years on Tuesday, this trend looks likely to continue into 2015.
BoE Governor Mark Carney last month described falling oil prices as "unambiguously net positive" for Britain's economy.
Next month he will have to explain formally to Finance Minister George Osborne why inflation has now fallen more than a percentage point below the Bank's target. But Osborne is unlikely to be worried.
The fall in inflation has given some respite to households with average earnings rising by more than prices, welcome news for the government ahead of May 7's national election.
Food prices, which have been pushed down by a supermarket price war and lower commodity prices, fell 1.9 percent -- their biggest fall since June 2002.
Consumer price inflation also hit a low of 0.5 percent in May 2000, the lowest rate since records started on this measure in 1989.
In November, the BoE predicted CPI would hit its target of 2 percent only towards the end of 2017. Financial markets are expecting the BoE to start raising rates only in early 2016.
In its release on Tuesday, the ONS said prices at the factory gate fell 0.8 percent in the year to December, the biggest decline since September 2009 and a steeper fall than forecast by economists.
In December alone, crude oil prices paid by British manufacturers fell by 13.2 percent -- the sharpest drop since December 2008.
Separate data from the ONS showed house prices in Britain rose 10.0 percent in yearly terms in November, down from 10.4 percent in October. Other surveys covering the month of December have also shown the rapid pace of house price growth cooling.
Prices in London rose 15.3 percent, while outside the capital and the south-east house prices were 7.1 percent higher.
© Copyright IBTimes 2023. All rights reserved.