UK Media Ethics Inquiry: Pippa Middleton Snapped How Often?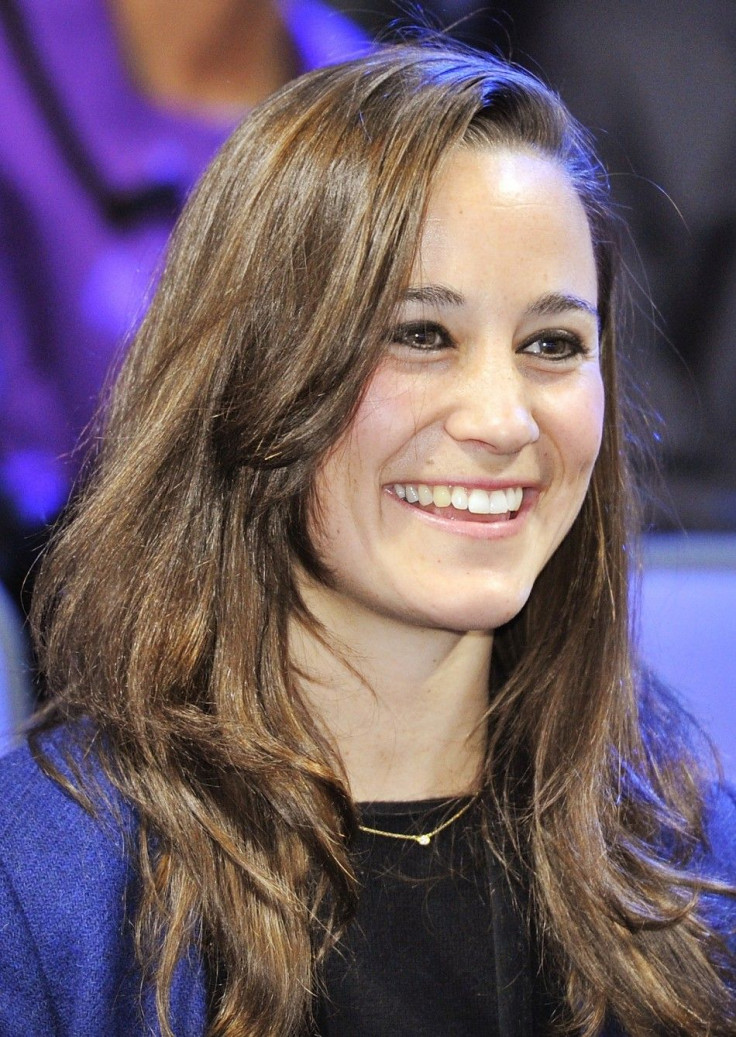 How many photos do you think are taken of Pippa Middleton on a daily basis?
Try up to 400.
Daily Mail photo editor Paul Silva revealed the staggering figure at the ongoing Leveson Inquiry, which is examining perceived violations of media ethics in the UK. The ethics inquiry stemmed from allegations of phone hacking and has spread to include major British public figures, including actor Hugh Grant and Harry Potter author JK Rowling.
Now the Duchess of Cambridge's sister is being dragged into it.
A single coffee run can result in 300 to 400 photographs, but the paper has no use for such photos, Silva said, according to a report from The Guardian.
There is no reason to photograph her when she is out and about doing her own thing, the photo editor said, adding that, instead, the paper uses photos of her taken at events in which photography is authorized.
So why do the photos keep on coming?
The excessive documentation raises questions about the line between sufficient media coverage and recreational invasion of privacy. Why are so many photos being taken when they cannot and will not possibly all be purchased by media outlets? And why is Pippa Middleton a target? True, she is a royal sister-in-law. And she is certainly an attractive young woman -- we all remember when she (and her derrière) nearly upstaged sister Kate on her wedding day. But she has never actually done anything to warrant so much attention.
Unlike, say, the Kardashian family train wreck, who offer themselves up for scrutiny on myriad reality shows and countless public appearances, Middleton and her immediate family give the strong impression of being reserved, and intensely protective of each other and of the privacy of the Duchess. It's next to impossible that they would feed any sort of information about Prince William and his bride to the press, so why the pursuit? And why the relentless photography?
The gratuitous hounding (or is it stalking?) calls into question the motives of the photographers -- often male, and often traveling in packs -- pursuing a potentially defenseless woman. While it's easy to imagine that someone like Pippa Middleton has access to some kind of magic panic button that would allow her sufficient means of escape from out-of-control paparazzi, we really have no idea how vulnerable she might be. But we do know that other women have found themselves in decidedly threatening situations.
Actress Sienna Miller, one of many prominent figures in the media ethics inquiry, described being caught in situations that would terrify any woman.
For a number of years I was relentlessly pursued by about ten to 15 men almost daily, she said. I would often find myself - I was 21 - at midnight running down a dark street on my own with ten big men chasing me and the fact that they had cameras in their hand meant that that was legal but if you take away the cameras what have you got? You've got a pack of men chasing a woman and obviously that's a very intimidating situation to be in.
Singer Charlotte Church wasn't even a teenager when she emerged onto the music scene and began to feel the downsides of fame and fortune. In a statement to the inquiry, Church described some equally creepy behavior by certain members of the media.
From the ages of 16 to 20 I had to endure the worst excesses of the press, she wrote in a statement. I had at times photographers stationed 24/7 by my door. On one occasion my manager found that a reporter had cut holes in a shrub on my property and installed a secret camera near to the entrance to my home so as to track and document my movements.
I've been repeatedly been chased in my car and had photographers force open doors to try and photograph me, she continued. When attending public events I had to suffer the indignity of paparazzi trying to take photographs up my skirt and down my top. Photographs of my homes were printed so that the security of my family was compromised.
It doesn't seem likely that Pippa Middleton would find herself in Miller or Church's dilemma -- at least, she probably shouldn't expect to be targeted that way by a photographer who ever wants to work again. Still, how long will it be before someone tries to cross the line? And what would it take to stop this sort of behavior, once and for all?
The Leveson inquiry is still in its first phase, which is exploring the relationship between the media and the public -- and the means by which the press obtains information about citizens. Per a Web site on the investigation, the inquiry will then look into the relationship between the press and the police, followed by the relationship between the country's media and politicians.
The last phase will deal with recommendations for a more effective policy and regulation that supports the integrity and freedom of the press while encouraging the highest ethical standards.
It couldn't come soon enough.
© Copyright IBTimes 2023. All rights reserved.