Ulta Accused Of Selling Used Makeup By Former Employee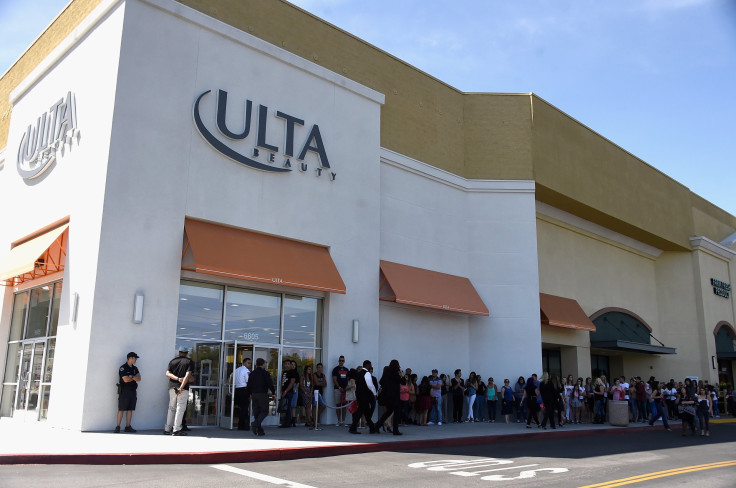 Ulta Beauty boasts a wide range of cosmetics and skincare products, but avid shoppers may not realize that their newly purchased products could have been previously used and returned by a fellow customer. The chain beauty retailer has come under fire following allegations that Ulta workers are tasked with repackaging and reselling used products, according to claims made by an apparent former employee.
Twitter user Fatinamxo, who claimed to be previously employed at Ulta, published an extensive thread that detailed her alleged experience working with the chain beauty retailer. Fatinamxo decided to come forward with the retailer's apparent business practices as a way to caution avid makeup fans to "what's going on behind closed doors."
"I was a former employee at ULTA and whenever a customer would return a product, we were told by managers to repackage/reseal the item and put it back on the shelf," Fatinamxo wrote on Twitter. "They would resell EVERYTHING (makeup, hair care, skincare, fragrance, hair tools, etc.)."
"For example this foundation (even sticks) they would clean it with a q-tip to make it look new," Fatinamxo continued.
Fatinamxo shared a photo that compared the difference between newly packaged foundation and a used one that was repackaged for a resale. The picture appeared to show a slight difference between the new product that looked pristine beside the seemingly used one.
"They even put back a USED liquid lipstick, the manager said she would 'clean it with alcohol' (that was the last straw for me)," Fatinamxo said as she shared another picture of a previously used lip palette that was allegedly returned and restocked on the store's shelves by managers.
Fatinamxo then claimed that she and other staffers at her Ulta branch were educated on the most effective ways to clean and prepare used products for resale, including eyeshadow palettes that were left to dry overnight and restocked on the shelves the following day.
She also allegedly spoke with women that previously worked at other Ulta locations nationwide, all of which appeared to detail similar business practices. One apparent former employee even claimed to "destroy the makeup once the customer returned it" so the store would be forced to trash the item.
"The health and safety of our guests is a top priority for Ulta Beauty and we take these matters very seriously," an Ulta spokesperson said in a statement issued to International Business Times. "Ulta Beauty's practices do not allow the resale of any items that have been opened and/or used. The actions described appear to be inconsistent with our practices and we are currently looking into this matter."
Makeup, in particular, shouldn't be shared among people because of the potential health risks it poses. The shared use of mascara, eyeliner or eyeshadow could result in a "bad eye infection," according to New Beauty. Additionally, individuals that swap lipstick could contract the herpes simplex virus, dermatologist Larry Beatty told Cosmopolitan.
© Copyright IBTimes 2023. All rights reserved.