Ultrabooks To Cost $699: Can 75 New Lightweight PCs Compare to Macbook Air?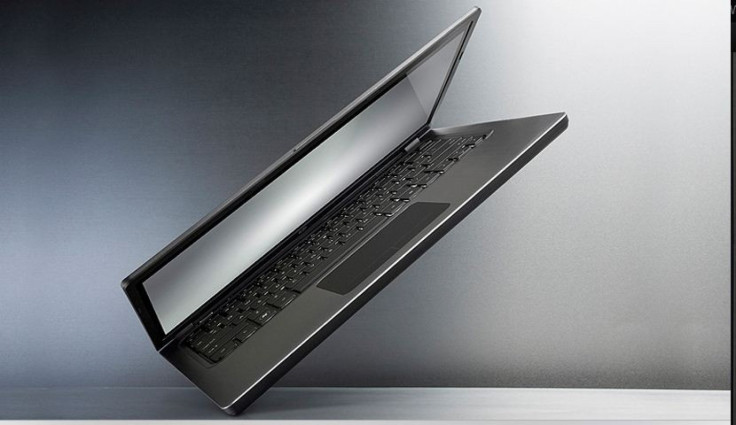 Intel announced Wednesday that 75 new Ultrabook computer models -- characterized by their ultra-light weight and power-efficient processors -- will hit the market before the end of the year. Some of the new PCs that will be released under the Ultrabook moniker include hybrid computers that can be switched from tablets to laptops.
Intel expects that Ultrabooks will sell for as low as $699 in just a few months, a tenative release date that apparently coincides with the back-to-school season. Most Ultrabooks that are currently on the market are being priced at $800 and above reports PC World.
Kirk Skaugen, general manager for the PC client group, said that some of the new Ultrabooks will be running Windows 8 and will also feature touchscreens according to a TG Daily report. Intel plans to ensure Ultrabooks have a consistent experience. And if it's too thick it won't be called an Ultrabook, Skaugen said. It won't be allowed to be called an Ultrabook because Ultrabook is a trademark of Intel and we can protect the trademark.
Since the Ultrabook concept was developed roughly one year ago, Intel has created a $300 million Ultrabook Fund to invest in the development of the technology driving the concept. CNET reports that Intel will kick of a multi-hundred-million-dollar marketing campaign that included television and Internet ads.
Can Ultrabooks Outsell The Apple Macbook Air?
Success of the Ultrabook will entirely depend on the hardware included in those that will soon be released. It will also depend largely on whether any PC maker is able to create a casing as sleek and heat-reducing as the Macbook Air. It's a tough challenge, but certainly one of the many PC makers can create something that's worth looking at.
The current Apple Macbook Air comes in both 11- and 13-inch models. The baseline price of $999 gets consumers the 11-inch model, 64GB of storage, a 1.6GHz dual-core Intel i5 with 3MB shared L3 cache and 2GB of RAM. Graphics are powered by a 256MB high-definition graphics Intel 3000 processor. In short, it's more than enough power for the average user (anyone that's not processing video or huge photos), and the price is reasonable compared to other Apple products.
The current PC Ultrabook market is much more fragmented. There are certainly great laptops available, but users will typically sacrifice weight, design quality or price in order to get an Ultrabook model that's comparable to the Apple Macbook Air.
Most low-end Ultrabook computers pale in comparison to the Macbook Air. Computers such as the HP Folio are much more bulky than Apple's ultra-slim laptop and the processing power doesn't stack up, either. With a 1.4 GHz Intel Core i3-2367M processor, 4GB of memory and 128GB solid-state hard drive, owners of the HP Folio sacrifice significant speed in order to save a few hundred bucks. The HP Folio currently sells for $799.
Ultrabooks that are priced at the same level as the Apple Macbook Air are extremely powerful, but generally sacrifice some of the great design included in the casing of most Apple products. For instance, the Samsung Series 5 14-inch laptop sells for $1,100 and comes with a Core i5 Intel processor, 8GB of RAM and up to 1TB of storage. The quality of the computer, as is the case with many of the high-end Samsung smartphones, is comparable to its Apple counterpart and can be customized more.
The price of the Macbook Air can't be ignored. Ultimately, Apple is giving consumers more bang for their buck, despite restricting customization options.
In order for any of the 75 new Ultrabooks make a splash in the lightweight laptop market, they'll need to pack as much or more processing power than the Macbook Air (1.6GHz Intel i5 chip) in addition to remaining relatively light. It's a tough task, but with so many PC makers chasing the benchmarks that the Apple Macbook Air has set, it's likely that one of the many new Ultrabooks will find a way to remain competitive with the Macbook Air.
© Copyright IBTimes 2023. All rights reserved.
FOLLOW MORE IBT NEWS ON THE BELOW CHANNELS