'Uncharted 4' May Soon Be Coming To PC, Docs Suggest
KEY POINTS
"Uncharted 4" will be the latest big PS game to be ported to PC
The game is listed as a planned PC release in one of Sony's presentations
Sony is also planning to make mobile games in the future
Soon, Naughty Dog's venerable action-adventure game "Uncharted" will be able to play on PC for the first time ever as a PC port for "Uncharted 4" is reportedly being developed. If true, then this will make "Uncharted 4" the latest PS-exclusive game to receive a Steam release.
In one of Sony's presentations for investors, one slide featured "Uncharted 4" under a section that reads, "More PC releases planned," IGN reported. The slide also featured "Days Gone" and "Horizon Zero Dawn," which both received PC ports this year.
"Uncharted 4: A Thief's End" is the final chapter of the main series, featuring the iconic Nathan Drake's encounter with his estranged brother Sam and their subsequent adventure to find a lost pirate city. The game retains the series' signature third-person action combat, puzzle and platforming sections and beautiful storytelling that "Uncharted" fans have come to love.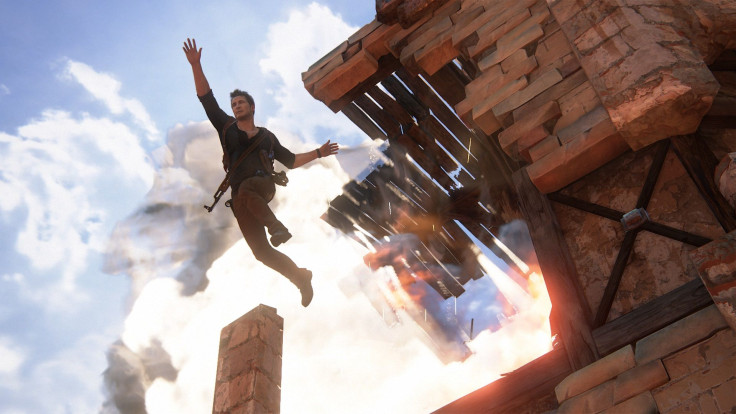 This will be the third major PlayStation game to receive a PC port, and it seems like it won't be the last. The presentation also showed Sony's plans to produce more "off console" content in the form of other PC releases.
This could potentially lead to more big PS4 titles receiving their own PC ports in the future. The last "God Of War" game is a likely candidate as well as From Software's "Bloodborne."
Fans of From Software games have been asking for a PC port of "Bloodborne" for years now. Considering how the original "Dark Souls" trilogy and "Sekiro: Shadow's Die Twice" have been ported to PC, it's perhaps only a matter of time before From Software's brutal lovecraftian RPG receives the same treatment.
Additionally, PlayStation is reportedly planning to develop games for mobile devices, IGN said. Sony's entry to the mobile game market can drastically reshape the environment in terms of developer competition. Whether Sony will develop mobile-only IPs or create mobile versions of existing games is unclear, but time will eventually tell.
There aren't any official announcements yet on "Uncharted 4's" PC release, but it's likely that a reveal might happen in the coming months. Sony will not be participating in E3 2021, so fans will have to wait a little longer before any news about the big, upcoming PS games for this year and beyond is released.
© Copyright IBTimes 2023. All rights reserved.