United, American To Cut More Than 32,000 Jobs After Relief Package Talks Fail
KEY POINTS
American to furlough 19,000 workers, United to cut 13,000 jobs
Both airlines prepared to recall workers if a deal is reached
Airlines would receive $25 billion as pay support in new relief package
More than 32,000 employees from United Airlines and American Airlines will be furloughed from Thursday as talks in Washington about a new coronavirus relief package failed.
American will furlough 19,000 workers, 14% of its pre-COVID19 strength and United will cut 13,000 jobs, most of whom will be flight attendants. Both airlines are prepared to reverse this action if a stimulus deal is reached in the coming days.
In the aviation sector, at least 50,000 airline workers' jobs are now at stake.
At the onset of coronavirus in March, Congress had passed the CARES Act, a $25 billion payroll support to airlines while the demand in air travel dropped. The conditions of the support prohibited airlines from cutting any jobs till Oct. 1. Now that the aid has run out, and there is no visible revival in demand, airlines have no option but to let employees go.
In July, United had announced intentions to furlough 36,000 workers including pilots, flight attendants, customer service and gate agents and maintenance employees, starting Oct. 1 when the $25 billion aid would run out. More than half of these workers have already accepted buyouts, schedule reductions and temporary leaves from United, thus reducing the number of furloughs to 13,000, CNBC reported.
The vote on the relief package has been delayed to allow more time for bipartisan talks. The new $2.2 trillion stimulus package under discussion would have rolled out $25 billion for airline payrolls, along with relief for states, municipalities and small businesses among other sectors over the next year.
For months, the airlines have been asking for another similar package to protect jobs till March next year. The demand is not expected to recover to 2019 levels before a coronavirus vaccine comes out. As a result, executives believe the industry is faring worse than after the Sept. 11 attacks, the CNBC report said. The number of passengers plunged 90% in April and May and recovery to normal levels has been slow. According to trade association Airlines for America, the industry contributes more than 10 million jobs in the U.S. economy.
House Democrats and Senate Republicans are disagreeing over the proposal of an overall coronavirus relief package that would include an extension of the protections. Talks on the larger package will continue Thursday, Treasury Secretary Steven Mnuchin said, adding, "There's money for airlines," NBC News reported.
Doug Parker, CEO of American Airlines, told his employees he spoke to Mnuchin and said if talks yield a deal American would recall the workers. Parker apologized to the workers, saying, "It is a privilege to advocate on behalf of the hardworking aviation professionals at American."
Meanwhile, as part of a message to the staff, United Airlines urged the elected leaders to reach a deal now so the jobs could be saved. "We regrettably are forced to move forward with the process of involuntarily furloughing about 13,000 of our United team members. We implore our elected leaders to reach a compromise, get a deal done now, and save jobs," NBC reported.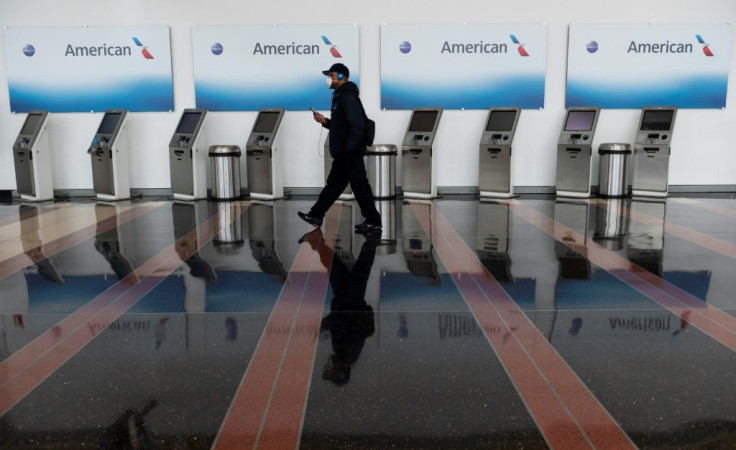 © Copyright IBTimes 2023. All rights reserved.