US Air Force U-28A Plane Crashes In Clovis, New Mexico, 3 Feared Dead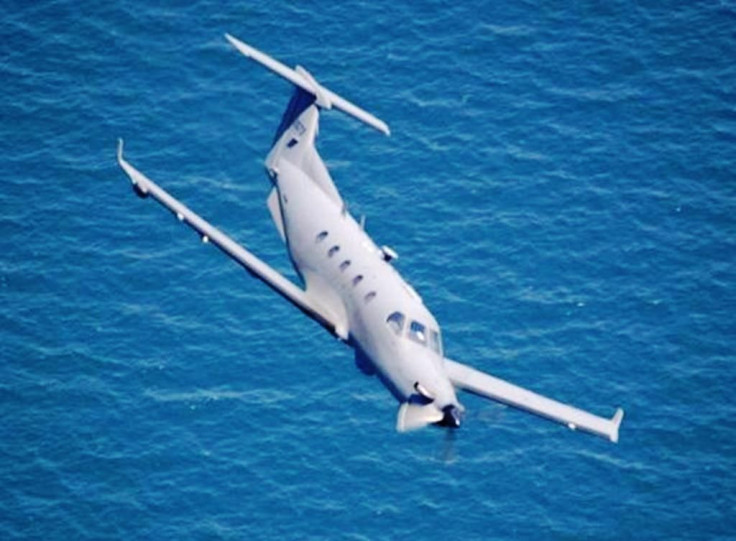 A U.S. Air Force plane carrying three people crashed Tuesday evening in a field near Clovis Municipal Airport, New Mexico, officials at the Cannon Air Force Base (AFB) said. All aboard are reported to have been killed in the accident.
The crash involving a U-28A aircraft occurred during a training exercise at around 6:50 p.m. local time (8:50 p.m. EDT), Capt. Brandon Baccam said, according to KOB4, a local news network. Those aboard the aircraft are reported to be personnel of the 27th Special Operations Wing.
Read: US Military Plane Crashes In Japan
The crash triggered a blaze. However, firefighters bought the fire under control within about an hour of the crash, according to Baccam. It is not immediately known what caused the crash.
The single-engine plane was in the middle of practice maneuvers called "touch and goes" wherein the aircraft touches the runway, but it does not completely halt, Clovis Municipal Airport Director Kyle Berkshire reportedly said. The crash happened about a half mile off the airport during the exercises, Berkshire said, adding that the plane did not break entirely. The wreckage area was reported to be between 50 to 100 feet.
The authorities declined to reveal the status of the passengers.
"Names of the aircrew will not be released until confirmation of their status and next of kin have been notified," a Cannon AFB official told EverythingLubbock.com.
The U.S. military will reportedly be investigating the crash.
According to the Air Force, the U-28A plane "provides a manned fixed wing, on-call/surge capability for improved tactical airborne intelligence, surveillance, and reconnaissance (ISR) in support of special operations forces. ... The U-28A is part of AFSOC's [Air Force Special Operations Command] NSAv [Non-standard aviation] fleet, and is operated by the 319th, 34th and 318th Special Operations squadrons. Training is conducted by the 5th and 19th SOS. These units are located at Hurlburt Field and Cannon AFB."
© Copyright IBTimes 2023. All rights reserved.
FOLLOW MORE IBT NEWS ON THE BELOW CHANNELS