US Approves $3.2B Boeing P-8A Patrol Planes Deal With UK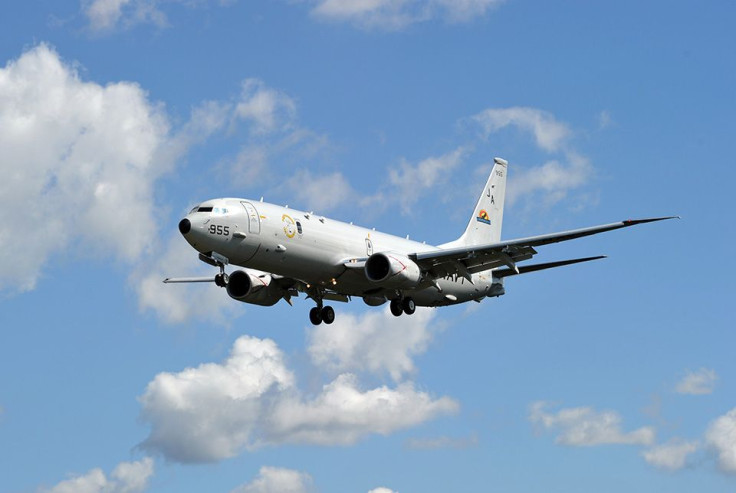 The U.S. Department of State reportedly approved the sale of up to nine maritime surveillance aircraft to the United Kingdom Friday. The deal, valued at up to $3.2 billion, was announced in November last year after a much-criticized decision to scrap the Nimrod spy-plane program in 2010.
The sale of Boeing's P-8A Poseidon planes along with associated major defense equipment was cleared by the Pentagon's Defense Security Cooperation Agency (DSCA), which signs-off on foreign arms sales, Reuters reported. The P-8A Poseidon planes are designed to serve on long-range submarine hunting missions as well as for intelligence, surveillance and reconnaissance missions.
Although U.S. Lawmakers can block such arms sales within 15 days of the sale, such action is unlikely due to close ties between the U.S. and the U.K., according to Reuters.
Since U.K. shelved its Nimrod aircrafts and abandoned its intended replacement — the BAE Systems Nimrod MRA4 — it has retained its airborne maritime patrol capabilities through personnel exchange programs with American, Australia and Canadian forces.
The current deal is a part of a five-year, $269 billion military upgrade plan, which was announced by the U.K. Prime Minister David Cameron last year.
The proposed sale will enhance Britain's capabilities to provide national defense and contribute to NATO operations, the DSCA reportedly said in a statement, adding that the deal was a top priority for Britain.
DSCA also named ViaSat, Rockwell Collins, Spirit AeroSystems, Raytheon, Northrop Grumman, Exelis, Arnprior Aerospace, General Electric and Martin Baker among others as the top-tier contractors for the project.
© Copyright IBTimes 2023. All rights reserved.