US CIA Operatives Training Syrian Rebels On Secret Bases In Jordan, Turkey: LATimes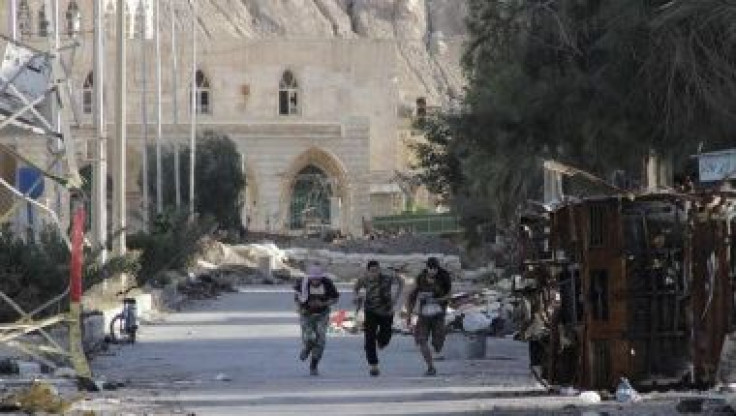 CIA operatives have been training Syrian rebels since at least last year, long before U.S. President Barack Obama announced that the U.S. would be sending guns to the Free Syrian Army, the Los Angeles Times revealed on Friday.
The U.S. set up covert training bases in Jordan and Turkey to train fighters from the Free Syrian Army and a "loose confederation of rebel groups." The L.A. Times reported that in Jordan U.S. operatives are training Syrians in groups of 20 to 45 at a time. The "course" takes two weeks and includes training with Russian anti-tank rifles and missiles as well as anti-aircraft weapons. So far, about 100 rebels have been training at a base in Dara, in southwest Jordan, which opened in November 2012, the LA Times noted.
Obama's decision to arm the rebels was announced earlier in June when the White House said it had conclusively determined that Syrian President Bashar al-Assad had used chemical weapons. The Associated Press reported on Friday that the rebels had received their first shipment of arms from "friendly countries," but a spokesman for the rebels said no shipments have come in from the U.S. yet.
"We believe that the United States will implement its commitments toward us very soon," the spokesman said. "We are strong on the ground. We will regain the territories that were taken by the regime. People will see that all the Free Syrian Army needed was weapons to bring down the regime." He further said the world will see "changes on the ground."
It is unclear what kind of weapons the U.S. will send the Syrians, but anti-tank and anti-aircraft missiles have reportedly been discussed.
© Copyright IBTimes 2023. All rights reserved.
FOLLOW MORE IBT NEWS ON THE BELOW CHANNELS