US Coronavirus Cases: Newborn Baby In Isolation After Nurse Tests Positive For COVID-19
KEY POINTS
A newborn in Alabama is placed in isolation after a hospital nurse tests positive for COVID-19
This episode is sparking concerns about the safety of newborns in hospitals treating COVID-19 patients, or that have infected staff
Data, however, suggests infants are at fairly low risk from COVID-19
Massive hospital-acquired infections (HAIs), otherwise known as nosocomial infections, at three hospitals in Wuhan, China in December 2019 was one of the key reasons why a localized outbreak of what we now call COVID-19 later spread like wildfire throughout the city and the province of Hubei.
COVID-19 is now a worldwide pandemic with 418,273 confirmed cases worldwide and 18,609 deaths as of Tuesday. It's an HAI at a hospital in Alabama, which infected one of the nurses that's now the concern of Brandon Waltman from Mississippi. His newborn daughter, Emmarie Grace, is confined at the neonatal intensive care unit (NICU) at the University of South Alabama Women's Hospital.
Waltman said his one-month old daughter has been at the NICU for the past month but was told she'd been moved to a different part of the hospital. Emmarie was in the NICU for issues associated with feeding, said her father.
Emmarie was taken to a different room because a nurse tested positive for COVID-19 and is being isolated as a precaution, according to Waltman.
"I felt like it was inevitable," he said, when he learned of the nurse's infection.
Because of the HAI situation, he and his wife can only visit Emmarie one at a time in a low pressure room to prevent any potential spread of coronavirus.
"It's rough. But today is about pushing so some of this doesn't happen again to her or God forbid anybody else," he told CNN.
Waltman said his daughter has not shown any COVID-19 symptoms and believes she hasn't contracted the coronavirus.
"I don't think she's going to test positive," he said. "She's one of the, probably the biggest and the healthiest babies in the NICU."
Despite being only a month-old, Waltman's daughter stands little chance of contracting COVID-19, based on what's known so far about this highly-infectious disease and the people it hits. Children, including teens, have the lowest risk of dying from COVID-19 out of all age groups, said Peter Collignon, professor of infectious diseases at the Australian National University medical school. They also have lower rates of illness at the more severe end of the spectrum.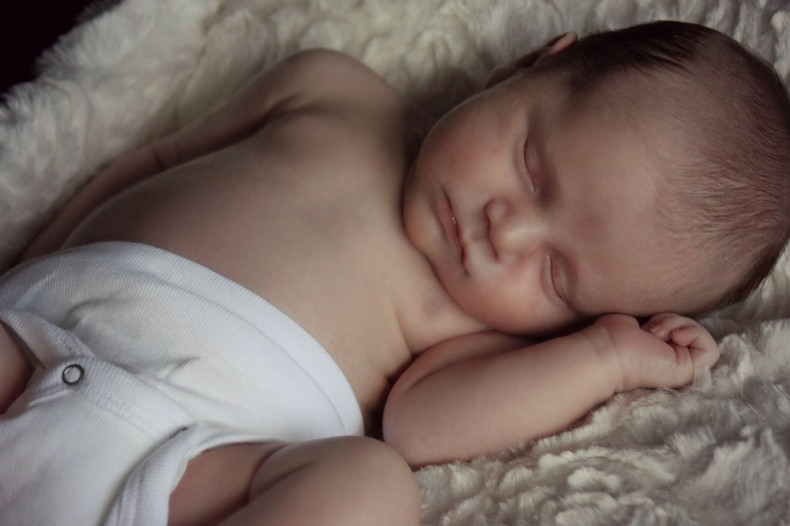 He also said infants are at fairly low risk from COVID-19, but not quite as low as older children.
"In general, the younger the child the higher the risk," he said. "If you're under the age of 1, you're at more of a risk of most diseases because you haven't developed any immunity yet."
He did clarify that he hadn't seen any really convincing data infants and toddlers are more at risk from COVID-19.
"There's a lot we don't know. I don't want to sound like we've got all the answers," he said."But my presumption at the moment (based on the evidence) is that babies don't appear to be at a very high risk."
The Royal Australian and New Zealand College of Obstetricians and Gynaecologists said pregnant women don't seem to become more severely unwell from COVID-19 than the general population. In addition, a COVID-19 Infection doesn't seem to increase the risk of miscarriage. Neither is there evidence the virus can pass from pregnant mother to her baby. There is also no evidence the coronavirus will cause abnormalities in an unborn baby.
© Copyright IBTimes 2022. All rights reserved.