US Coronavirus Deaths Overblown; 'Acceptable,' Majority of Republicans Say
KEY POINTS
75% of Republicans believe the country is better off today than it was four years ago
67% rate the condition of the national economy "Good" under Trump
57% say the the 176,000 deaths due to COVID-19 are overblown, acceptable

A new opinion poll affirms the abiding faith Republicans place in President Donald Trump and their disconnect with the rest of the American voters.
The stunning results of the CBS News Battleground Tracker taken Aug. 19-21 confirm the deep political rift separating Republicans from Democratic and even Independent voters. The poll, released ahead of Monday's Republican National Convention, illustrates the starkly different world views they hold.
The poll shows 52% of respondants plan to vote for Democratic nominee Joe Biden while 42% say they will vote for Trump, a double-digit gap the GOP hopes to close this week. However, convincing non-Republican voters to come aboard may be a challenge given the results of this poll.
On a national level, 75% of registered Republican voters polled believe the country is better off today than it was four years ago under former President Barack Obama. On the other hand, only 35% of all voters surveyed hold a similar opinion. Sixty-five percent of Democrats answered no to this question, and only 25% agreed with Republicans.
The poll shows 67% of Republicans rating the condition of the national economy as "Good" under Trump compared to 35% of all voters. Eighty-two percent of GOP voters said Trump is the reason the country is better off today while 70% said it's because the Democrats aren't in power.
This reality divide extends to perceptions about the true state of the COVID-19 pandemic. Sixty-four percent of Republicans believe the number of coronavirus deaths in the U.S. (currently at 176,000) is overreported, and 57% say the number is acceptable compared to only 10% of Democrats and 33% of Independents. Conversely, 43% of Republicans said the death toll isn't acceptable compared to 90% of Democrats and 67% of Independents.
Republicans also believe Trump is doing a good job countering the pandemic. This view is held by 73% of Republicans compared to 38% of other voters. That the U.S. is doing badly against the pandemic is the view among 62% of all voters and 27% of Republicans.
On another key national issue -- racial equality and social justice -- Republicans hold the minority opinion. Eighty-one percent of Republicans think there has been too much attention on the issue of discrimination recently compared to 44% of total voters. Only 12% of Democrats think so.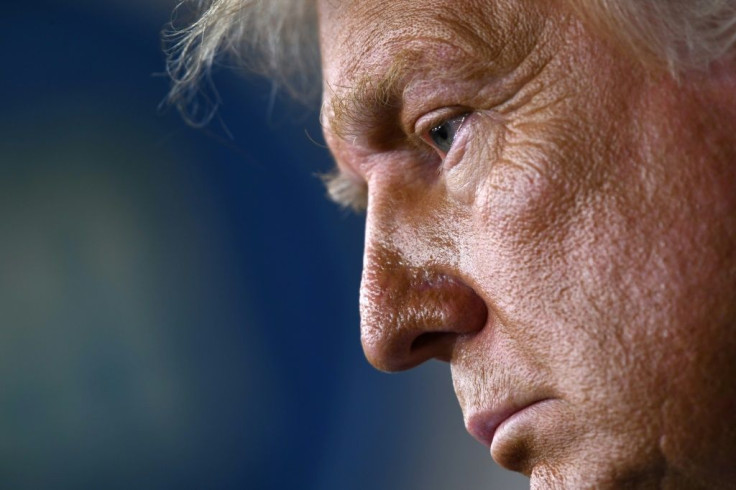 © Copyright IBTimes 2023. All rights reserved.