US Coronavirus: Texas, California Again Hit Record Highs In COVID-19 Cases
KEY POINTS
California, Texas, Arizona and Florida account for half of all new COVID-19 cases in the U.S. over the past week
California is expected to announce new COVID-19 restrictions
Texas is closing its bars, which Gov. Greg Abbott believes are a major cause of the huge jump in case numbers
California and Texas, two of the four states that accounted for over 50% of new COVID-19 infections in the United States over the past week, set sad new records for daily case numbers on Monday and Tuesday. The other two worst hit states are Arizona and Florida.
California revealed 8,000 cases Monday, its highest single-day COVID-19 case count. This number fell to 6,367 Tuesday, the second highest daily total since the pandemic began in March. Monday's tally broke California's daily record for the third time in eight days.
Texas fared almost as bad. State officials announced 6,975 new cases Tuesday, breaking the state's single-day record for the total number of confirmed cases by almost 1,000.
California's toll now comes at 230,000 confirmed cases and 6,000 deaths, as of Tuesday, according to Worldometer data. California has the second largest number of confirmed cases in the U.S. after New York, with 418,000. Texas, the state with the fourth largest number of cases, has 167,000 cases and 2,500 deaths.
Gov. Gavin Newsom (D) said hospitalizations have increased 43% over the past two weeks. There was also a 37% increase in the number of patients admitted to intensive care units (ICUs) during this time. The state's COVID-19 positivity rate increased to nearly 6%, according to Newsom.
On Tuesday, Newsom announced new restrictions will likely be imposed as case numbers rise ahead of the Fourth of July weekend. Among these new rules is possibly reimposing tougher stay-at-home measures to limit community spread of the disease.
"The framework for us is this: if you're not going to stay home and you're not going to wear masks in public, we have to enforce, and we will," said Newsom.
California is monitoring 19 counties where case counts and hospitalizations are surging. Newsom said four more counties might soon be included in this list.
About half of California's confirmed cases are in Los Angeles County, which reported 2,779 cases Tuesday. This daily toll is the second highest among all California counties since the pandemic began.
The Los Angeles County Department of Public Health revealed that 1 in 140 people in the county are now infected by the disease. The previous ratio was 1 in 400 people.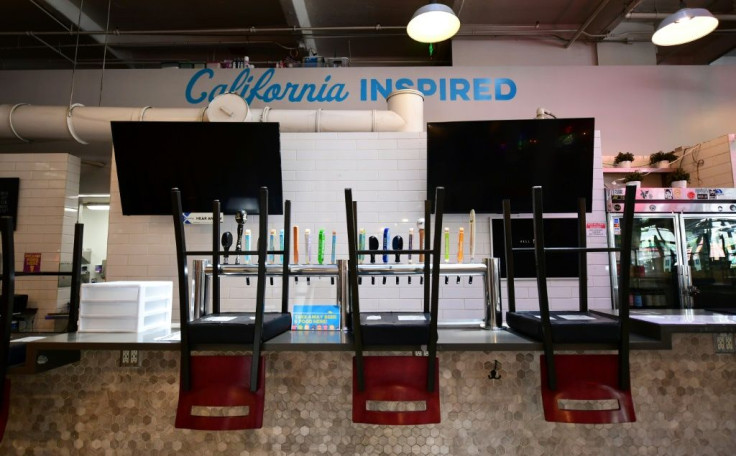 "We are seeing an increase in transmission. We're seeing more people get sick and go into the hospital," said Health Services Director Dr. Christina Ghaly. "This is very much a change in the trajectory of the epidemic over the past several days. It's a change for the worse and a cause for concern."
Texas is also struggling mightily to get this huge surge under control. The Texas Department of State Health Services (DSHS) reports trend lines that indicate the rate of new infections across the state is sharply accelerating. They're still struggling to explain the reasons for the rapid and sharp rise in case numbers.
Gov. Greg Abbott (R) has publicly expressed regret at reopening the state's economy too early. He also said he should have slowed down efforts to reopen bars and other businesses frequented by lots of people.
"If I could go back and redo anything, it probably would have been to slow down the opening of bars, now seeing in the aftermath of how quickly the coronavirus spread in the bar setting," said Abbott.
The state is closing bars once again and has ordered restaurants to operate at 50% capacity. Abbott now believes the rise in cases is largely driven by certain types of activities, including Texans congregating in bars. He said Texans can only slow down the spread of the disease "if everyone in Texas does their part."
© Copyright IBTimes 2023. All rights reserved.