US Debt Ceiling 2013: Counting Down To Default, Key Dates On Debt Limit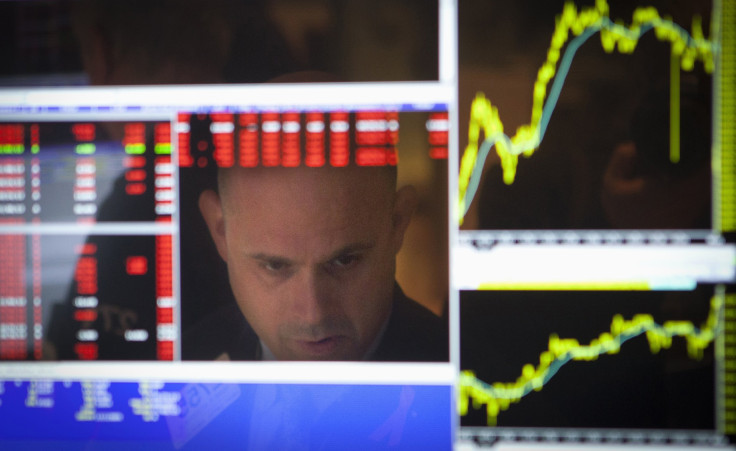 The partial government shutdown entered its 14th day Monday, just three days before the U.S. hits the debt limit, with no deal in sight.
The U.S. has been scraping up against the $16.7 trillion debt ceiling since May but has been able to avoid defaulting on any of its obligations by employing emergency measures to manage its cash, such as suspending investments in pension funds for federal workers. This week will be crucial in the countdown to default.
Here are the key dates to watch, according to Bank of America Merrill Lynch's Marcus Huie.
Oct. 17: This is when Treasury Secretary Jacob Lew says the government would no longer be able to borrow. As a result, the government would have to pay its bills with its cash on hand and tax revenue. Lew estimates that the Treasury would have about $30 billion in cash.
Huie, however, does not think this date is important, as payment capacity will still be $70 billion, according to his estimate. But the date maintains symbolic and political importance for the negotiators, so the passage of this date without a deal would likely be met by a risk-off trade.
Oct. 31: Over the following several weeks, payment capacity drops gradually to $22 billion on this date. But it will still be enough to pay the $6 billion coupon and roll over the bills maturing on this date, according to Huie's estimates.
Nov. 1: This is when payment capacity runs out, due to large Social Security, Medicare, defense and veterans payments of around $67 billion. Bank of America projects that only half of the payments on this date can be made.
"It is very unlikely that the Treasury will be able to pay all its obligations on time on or past this date," Huie said. "However, it is conceivable that bills maturing after Nov. 1 can still be rolled over with new issuance, since the effective interest that needs to be paid every week is around $10 million, a rounding error in budget terms."
Nov. 15: Theoretically, the U.S. government would almost certainly default on its debt on this date, if no debt limit deal is reached by then, since the interest payment of $31 billion is exceptionally large.
Bank of America says there are still some uncertainties to its forecasts. So far, the daily cash flows would tend to cause an extension of the deadlines, given the effect of the shutdown that has reduced expected federal outlays by about $2 billion per day. "One uncertainty is the purchase of Treasuries for the highway trust fund on Oct. 15, but we do not expect it to be large enough to make a difference to the crucial Nov. 1 and Nov. 15 deadlines," Huie said.
© Copyright IBTimes 2022. All rights reserved.
FOLLOW MORE IBT NEWS ON THE BELOW CHANNELS