U.S. Economic News Dents Stocks: Daily Markets Wrap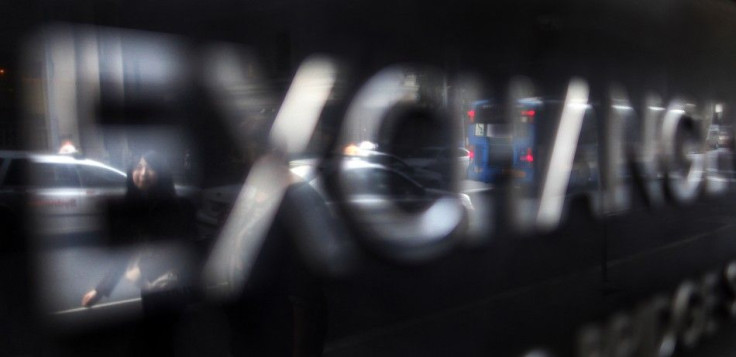 The risk-on sentiment ginned up by the kindness of Western central banks plus the first quarter's good weather, which pulled forward consumer spending and construction activity, is fading.
Friday's surprisingly awful March employment report hammered stocks Monday. Beyond last month's weak job creation, the Conference Board's report that its March employment trends index fell -- its first decline since May 2011 -- eroded investor optimism.
Expectations that corporate earnings can grab the financial baton this quarter from the Fed are evaporating: Estimates of growth in first-quarter operating earnings by S&P 500 companies have now fallen to 3.2 percent, down from 5.5 percent three months ago and from 12.8 percent in mid-2011, David A. Rosenberg said in a note.
The effect of last quarter's monetary stimulus and good weather apparently has a short shelf life. As B.B. King once said, The thrill is gone.
Stocks. The good news was that European markets were closed. Meanwhile in the U.S., all 10 sectors of the S&P 500 fell, leading American equities to their fourth straight loss. The Shanghai Composite dropped 0.9 percent, and the Nikkei 225 tumbled by 1.5 percent, its lowest level in a month. Korea's Kospi plunged 1.6 percent, its steepest slide in four months.
Bonds. Treasurys rose, dampening yields. Investors prepared for Tuesday's auction of $66 billion in U.S. debt. Meanwhile, the effect of the European Central Bank's long-term refinancing operation is fading. The spread between Spanish bond yields and their German counterparts expanded to the most in four months, according to Bloomberg News.
Currencies. The dollar slipped against the yen but edged higher against the euro.
Commodities. Crude oil fell and copper gave up 2 percent on Friday's weak jobs report and diminished fears about Iran. Gold rose on bargain hunting, dollar weakness and the hope that the Fed may print more money. Orange juice futures tumbled, along with all major agricultural commodities except wheat and lean hogs.
© Copyright IBTimes 2023. All rights reserved.