US Economy: Job Market Adds 807,000 New Positions In December, Surprising Forecasters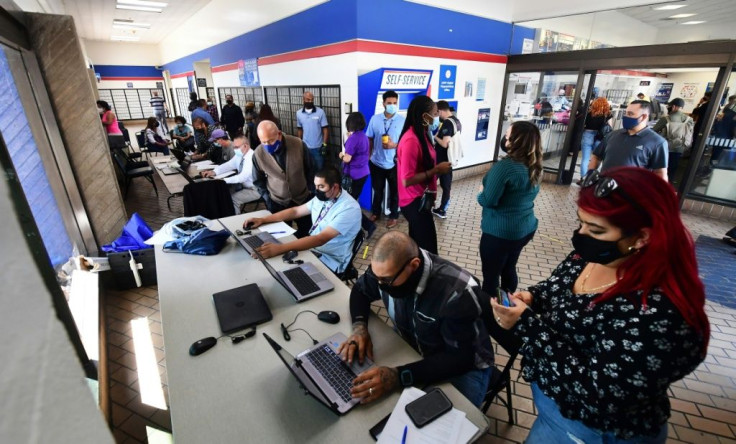 The U.S economy added 807,000 jobs in December, bringing last year to a strong close and defying expectations, according to a report by private payroll processing firm ADP released on Wednesday.
Initial forecasts suggested that the final tally of private payrolls added in December would be closer to 410,000 positions, but the ADP figures were nearly double that. It was also significantly higher than the recently revised figures for November, which ADP put at 505,000, down from an initial estimate of 535,000.
These figures were in contrast to Labor Department data showing that a record 4.5 million Americans quit their jobs in November, a 3% increase in the national quit rate. November saw 10.6 million job openings, a decrease from 11 million in October.
The situation in December followed a pattern that played out in the last quarter of 2021. Service sector positions led the way in growth, with 669,000 positions added in December, with leisure and hospitality adding 246,000 jobs. Large firms of 500 or more employees were responsible for the bulk of these positions, adding 319,000 openings.
Goods-producing sectors accounted for a significantly smaller gain of 138,000 jobs. Though it was overall higher than the 110,000 created in November, the slower pace of job growth here may indicate that the supply chain bottlenecks that choked many businesses last year are continuing to extract a toll on sectors like manufacturing.
Nela Richardson, ADP's chief economist, said December's strong showing was likely due to developments related to the COVID-19 pandemic. The Delta variant that sent cases soaring last summer, she said, was likely receding and allowed room for more industries hurt by the pandemic to recover. In contrast, Richardson noted that any impact from the newer Omicron variant that appeared in late November remains to be seen.
"December's job market strengthened as the fallout from the Delta variant faded and Omicron's impact had yet to be seen," said Richardson in a press release that accompanied the new numbers. "Job gains were broad-based, as goods producers added the strongest reading of the year, while service providers dominated growth."
The ADP report will form an important backdrop to the Labor Department's nonfarm payrolls report that will be released on Friday. November saw only 210,000 positions added, less than half the total ADP found in its report.
© Copyright IBTimes 2023. All rights reserved.