US Embassy In Montenegro Attacked With Two Bomb Explosions, 1 Attacker Dead
UPDATE: 12:25 a.m. EST — The explosion at the U.S. embassy in Montenegro killed the attacker. However, it did not injure anyone within the building's compunds, which was closed at the time, a State Department official told the New York Times.
The official also stated the embassy was not damaged, and that staff were asked not to come in to work Thursday (Wednesday in the U.S.) as a security precaution.
"At this time, embassy officials are working closely with police to identify the assailant(s)," a State Department spokesman told ABC News, adding the situation was "evolving."
UPDATE: 10:40 p.m. EST — Authorities said it was unclear if the embassy is still under attack or how many other people were injured.
A security alert was issued by the embassy based in Podgorica and people were warned to avoid the area, according to Express.co.uk.
The alert said: "The U.S. Embassy in Podgorica advises U.S. citizens there is an active security situation at the US Embassy in Podgorica. Avoid the Embassy until further notice."
Further advice was also offered to U.S. citizens in Motenegro. The embassy statement said: "Avoid large gatherings and demonstrations, and follow the instructions of local authorities."
Original story
The United States embassy in Podgorica, Montenegro, was under attack Wednesday night.
An unknown person walked towards the U.S. Embassy building with one bomb that blew up and then reportedly dropped a second suicide bomb, according to Analytical Report in Podgorica, which cited a source from the scene. One person was confirmed to be dead in the incident.
People in buildings in Bulevar's Revolution near the embassy were reportedly disturbed by two explosions in a twenty-second interval.

According to witnesses on the scene, the authorities quickly reported to the spot and blocked the area near the Bulevar's Revolution from the National Security Agency building to the intersection near the embassy courtyard yard. They also blocked all access to the backyard of the embassy.
The area was quickly fenced and investigators have since been keeping an eye out.
The motive of the attack has not been determined yet. Also the place from where an unidentified person was activating the bombs has not been disclosed.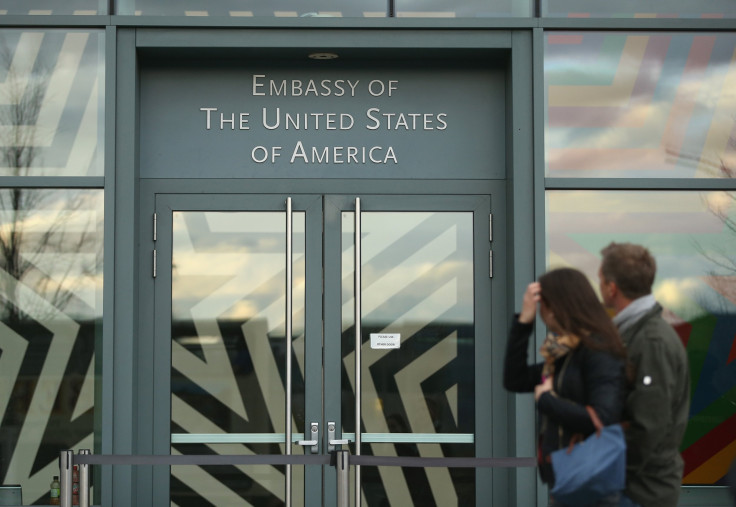 According to first information, an unidentified person was spotted on the bank across the street surrounding the embassy yard and was reportedly about fifteen feet away from the fence and auxiliary building located in the backyard of the embassy.
© Copyright IBTimes 2023. All rights reserved.
FOLLOW MORE IBT NEWS ON THE BELOW CHANNELS