US Expected To Increase Oil Production In 2015 Despite Declining Oil Prices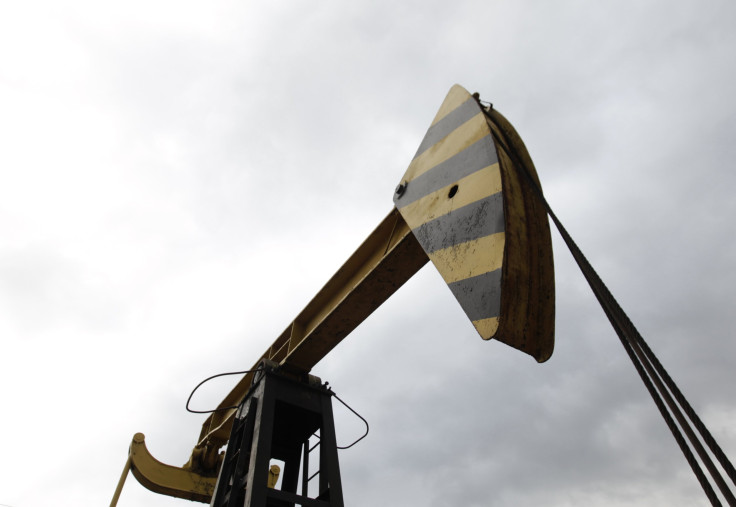 Oil prices continue to fall, but don't expect the U.S. to curtail its production in 2015. In fact, a recent report from the U.S. Energy Information Administration suggests that U.S. oil production will grow in 2015.
Through an analysis of oil permits, rig movement and the groundbreaking of new drilling projects, known as spudding, in North Dakota, a state that is home to some of the most active production fields in the country, the EIA's "Drilling Productivity Report" found that U.S. oil production should continue to increase in 2015. The agency is expecting U.S. crude oil production to average 9.3 million barrels per day (bbl/d) in 2015, which would be an increase of 0.7 million bbl/d from 2014, but down from expected growth of 0.9 million bbl/d in last month's Short-Term Energy Outlook.
The survey noted that the EIA expects drilling activity to decline because of "less-attractive economic returns in some areas of both emerging and mature oil production regions." Adding that "indicators tracked by [the report] and North Dakota's Department of Mineral Resources (DMR) cover much of the exploration and production process, from planning to production."
The price of crude oil plunged in 2014 and the losses have already crept into the nascent new year as Brent crude traded below $56 a barrel early Friday, erasing previous gains. That price represented another new record low price for oil since 2009.
Even as prices continue to dip, top oil exporters around the globe have announced their intentions to continue production. Saudi Arabia said in December that it wouldn't cut production in the face of fast-growing U.S. shale oil output. Other top producers, including OPEC members, like Iraq announced intentions to follow suit and continue current levels of production.
"Nothing has changed on the supply side. Unless there are some supply cuts, oil markets can't be strong at the moment," Ken Hasegawa, commodity sales manager at Tokyo's Newedge Japan, told Reuters.
Another top analyst told the wire service that low oil prices are likely the new normal, at least for the foreseeable future.
"With no production cuts in the offing and a significant demand response years away, oversupply looks to be with us for a while," RBN Energy analyst Rusty Braziel said in a note. "$100 a barrel crude oil prices are in the rear view mirror, at least for a couple of years."
© Copyright IBTimes 2023. All rights reserved.