US Military Tests High-Altitude Solar-Powered Balloons For Mass Surveillance
As part of new secuity measures, the U.S. military is testing high-altitude, solar-powered balloons for mass surveillance across six Midwest states. The Pentagon says these balloons will help the security agencies track and monitor people and vehicles.
About 25 unmanned solar-powered balloons were being launched from rural South Dakota and drifting 25 miles through Minnesota, Iowa, Wisconsin and Missouri, reported the Guardian. According to documents filed with the Federal Communications Commission, the high altitude MESH networking tests over South Dakota are to provide a persistent surveillance system to locate and deter narcotic trafficking and homeland security threats.
The report quoted sources as saying the balloons are travelling as high as 65,000 feet. They are equipped with a video capture system called Gorgon Stare, which was originally developed by the U.S. military. The U.S. Air Force describes it as a "wide-area surveillance sensor system."
Arthur Michel, the co-director of the Center for the Study of Drone at Bard College - New York, said this new technology proposes to watch everything at once. "Sometimes it's referred to as combat TiVo because when an event happens somewhere in the surveilled area, you can potentially rewind the tape to see exactly what occurred, and rewind even further to see who was involved and where they came from," Michel explained.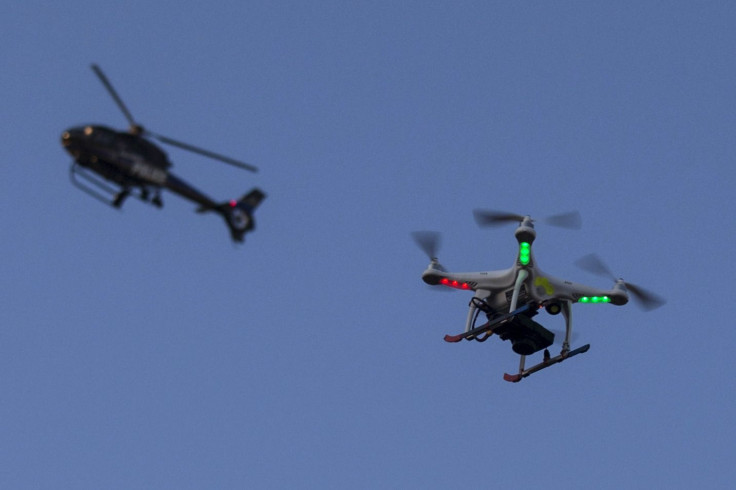 But concerns have also been raised. Jay Stanley, a senior policy analyst at the American Civil Liberties Union (ACLU), said American cities should not be subjected to a wide-area surveillance in which every vehicle could be tracked wherever they go. Stanley said Americans are subjected to data collection even in tests. "We should not go down the road of allowing this to be used in the United States," he added. Stanley argued that it's disturbing enough that the tests are being carried out by the military.
The U.S. Southern Command (Southcom), which is a joint effort by the U.S. army, navy, air force and other forces, commissioned the tests. Experts said the surveillance balloons can follow multiple cars and boats for a long period of time. These balloons can beat the winds by hovering over a given area by ascending or descending. Ryan Hartman, the CEO of World View, said the devices can operate for weeks and months. Hartman said stratospheric winds would be a challenge.
© Copyright IBTimes 2023. All rights reserved.