Pentagon Confirms UFO, Alien Investigation: 'A Bombshell Revelation'
The U.S defense establishment, Pentagon, has admitted that it has been studying the existence of UFOs and other generalized UAP or unidentified aerial phenomena for long.
Revealing this, a Defense spokesman told New York Post that the study covering aliens was held under a secret initiative called AATIP—an abbreviation for the Advanced Aerospace Threat Identification Program.
"We did pursue research and investigation into unidentified aerial phenomena," spokesman Christopher Sherwood added.
The disclosure was hailed by Nick Pope, who had investigated UFOs for the British government. He dubbed the DOD's comments a "bombshell revelation."
Pope is a former UK defense official. He said the revelation has erased the ambiguity that AATIP was only dealing with aviation threats from aircraft, missiles, and drones.
Sightings of alien spacecraft
Although DOD has said it scrapped the AATIP in 2012, spokesman Sherwood said probes still go on with regard to any claims over "sightings of alien spacecraft."
"The Department of Defense is always concerned about maintaining positive identification of all aircraft in our operating environment, as well as identifying any foreign capability that may be a threat to the homeland," Sherwood said.
John Greenewald Jr. Who runs a website The Black Vault and archives declassified government documents on UFO reports urged Pentagon to release more information about the UFO study.
The involvement of AATIP in UFO investigation was first revealed in 2017 when a 33-second DOD video showed an airborne object being pursued by two Navy jets off the coast of San Diego.
A surge in aerial intrusions
Pentagon's revelation of UFO investigation follows reports of a surge in sightings of unidentified flying objects. This prompted the U.S Navy to launch formal guidelines to allow pilots to document such encounters and escalate them to higher authorities.
Many former officials hailed the step and said Navy guidelines for reporting UFOs were long overdue.
Luis Elizondo, a former intelligence officer said new Navy guidelines have helped in removing the stigma from discussing UFOs and called it "the single greatest decision the Navy made in decades."
According to Joseph Gradisher, spokesman for the deputy chief of naval operations for information warfare, aerial intrusions have become too regular since 2014. The latest instance was an unidentified aircraft trying to enter military-designated airspace many times in a month.
Gradisher said it would "investigate each and every report" to determine who is doing it, and what their intent is."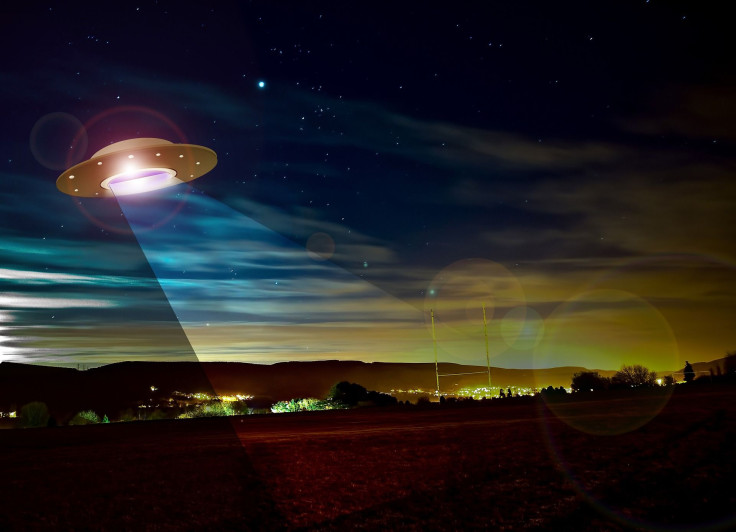 Chris Mellon, a former deputy assistant secretary of defense for intelligence said the intelligence community was short in "curiosity and courage" in reacting to the patterns of sightings.
He said pilots who have claimed seeing small spherical objects flying in formation were astonished by these curious objects moving with no air intake, no wind, or exhaust. He called them "mysterious and exceeding our aircraft in speed' and a radical technology as well.
© Copyright IBTimes 2023. All rights reserved.