US Navy Unveils Multiplayer Video Game To Train Sailors To Defend Ships From Missiles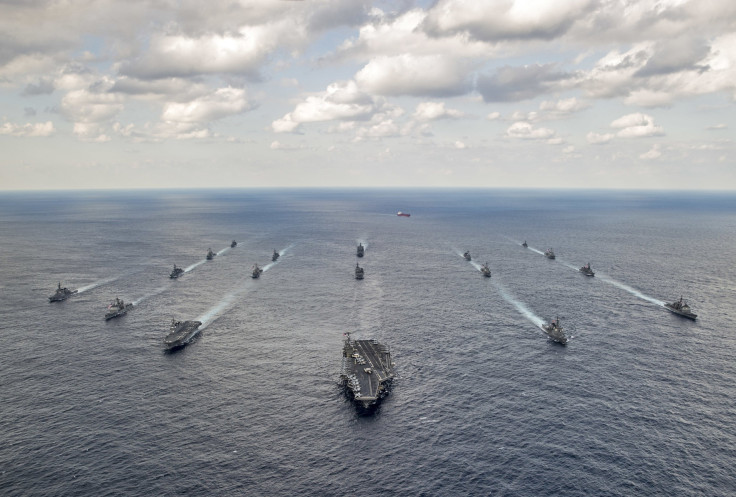 The U.S. Navy has introduced a video game that is expected to help sailors learn ways to defend their ships from being hit by missiles. The video game, called "Strike Group Defender: The Missile Matrix," simulates airstrikes and teaches players how to immediately react in such situations, according to the Office of Naval Research (ONR).
While playing "Strike Group Defender," players are exposed to different missile attacks and the best ways to counter such assaults. They are required to choose from several tactical responses, including responding with electronic means or traditional firepower. According to ONR, the video game is the Navy's first multi-player, game-based training program to train marine forces and the game has so far been rolled out to train sailors on nearly 30 ships.
"Strike Group Defender is an affordable, realistic way for personnel to understand and emulate the capabilities being developed in the IAMD [Integrated Air and Missile Defense] FNC's [Future Naval Capabilities] and learn how those improvements enhance the means to respond to threats Navy ships face around the world," Scott Orosz, ONR program manager, said in a statement.
The game also provides players with a rundown of different missiles, their locations and the most effective ways to counter them. It also gives specific recommendations, such as using decoy flares to distract an infrared-tracking missile.
On Wednesday, the U.S. Navy had announced that it is testing robots and human surrogates to train Marines. The U.S. Navy will demonstrate new military gear at the Naval Future Force Science and Technology Expo, which is scheduled to be held on Feb. 4 and Feb. 5 in Washington. At the event, the Navy is expected to showcase many state-of-the-art technologies, including a humanoid robot designed to assist sailors, a fire-fighting robot and a helicopter drone.
© Copyright IBTimes 2023. All rights reserved.