US Navy Using Xbox 360 Controllers To Operate Submarine Periscopes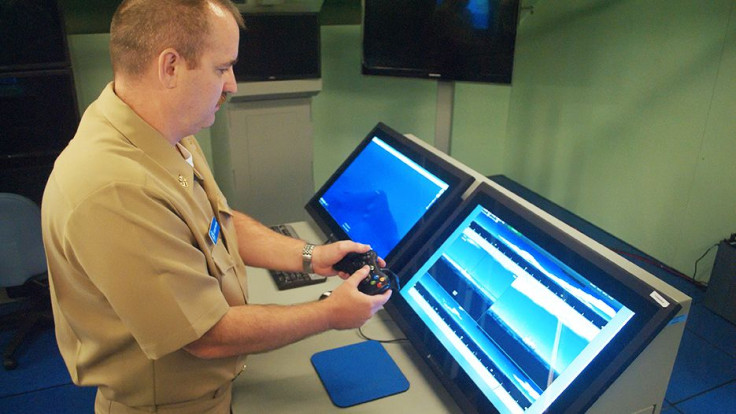 Xbox 360 controllers have long since been replaced by Microsoft, but an unlikely source is getting a second lifespan out of them: the U.S. Navy. The Navy is starting to use repurposed Xbox 360 controllers to control the periscopes on some of its submarines, according to The Virginian-Pilot.
In the past, many Virginia-class submarines used mast-mounted cameras to see above the water and they required helicopter-like joysticks that required extensive training and were costly to use. According to Lockheed Martin, a standard control panel would usually be $38,000 per unit.
For the Navy and partner Lockheed Martin, a major reason behind the change was familiarity. In surveys, younger officers said they disliked current scope controls and found them to be clunky to operate. In addition, many millennial-aged sailors grew up playing video games and already know how to use a gaming controller, which made the skill transfer extremely easy for crew members. Lockheed Martin said sailors were able to pick up the controller scheme within minutes and for the Navy, the shorter training time is a secondary benefit.
Plus, Xbox 360 controllers, which run around $30, cost way less than a military grade joystick for a submarine. Senior Chief Mark Eichenlaub, who is the USS John Warner's assistant navigator, told the Pilot the lower price tag for hardware is an added upside to the change. The Navy plans on implementing the new Xbox 360 hardware on future Virginia-class submarines.
"I can go to any video game store and procure an Xbox controller anywhere in the world, so it makes a very easy replacement." Eichenlaub said.
The Navy is the latest military branch that's looked towards video games as a way of making tasks easier for soldiers. The Navy's LaWS laser weapon system was tested back in 2014 and features a "video game-style controller" to find targets. Elsewhere, gaming controllers have also been used to run everything from drones to bomb-disposal robots.
© Copyright IBTimes 2023. All rights reserved.