US Open 2015: Betting Odds Favor Serena Williams Winning All Four Grand Slams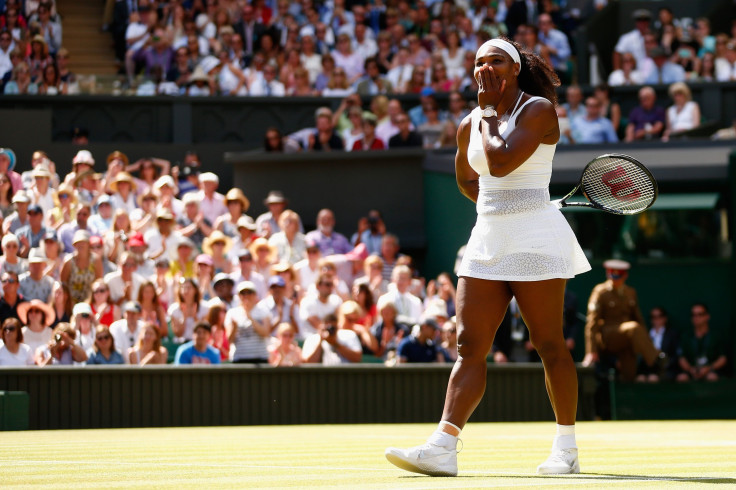 After winning the 2015 Wimbledon championship, Serena Williams is just one step away from doing what no women's tennis player has done in 27 years. Just the U.S. Open stands between the sport's best player and all four Grand Slam championships in a calendar year.
Considering only three women have ever accomplished the feat, it won't be easy for Williams to win the 2015 U.S. Open in September. But Williams has been so dominant that it would be an upset if she doesn't make history. She's the clear betting favorite to win the year's final Grand Slam tournament, getting 6/5 odds. Victoria Azarenka is her biggest competition with 6/1 betting odds.
Sixteen years after winning her first ever Grand Slam, Williams is looking to win five major tournaments in a row for the first time in her career. She had the chance to do so at the 2013 French Open, but lost in the semifinals to eventual winner Justin Henin-Hardenne.
Perhaps the only thing that can slow Williams down at this point is an injury. The 33-year-old has only played one round of tennis since winning at Wimbledon, pulling out of the Sweedish Open two weeks ago because of pain in her elbow.
But the injury doesn't seem to be serious, and it might be more of a precautionary measure than anything. Williams is expected to participate in the Bank of the West Classic at Stanford University, which begins on Aug. 3.
"In my warm-up this morning unfortunately my elbow started hurting," Williams said when she pulled out of the tournament after just one round. "I don't want to make it worse.
"As much fun as we have been having the past eight or so weeks I have to take some time to let my elbow heal."
Having won 21 career Grand Slam titles, Williams is capable of dominating on any surface. While she's said clay is her favorite surface, but she's had as much success on hard courts as she's had anywehere. Williams has won six career titles at both the U.S. Open and Australian Open. She's also won six titles on grass at Wimbledon, and three major championships on clay at the French Open.
Below is a look at early betting odds for the top competitors at the 2015 U.S. Open, courtesy of Paddy Power.
Serena Williams 6/5
Victoria Azarenka 6/1
Maria Sharapova 8/1
Simona Halep 10/1
Petra Kvitova 14/1
Garbine Muguruza 20/1
Caroline Wozniacki 20/1
Sabine Lisicki 20/1
Madison Keys 33/1
Agnieszka Radwanska 33/1
Eugenie Bouchard 33/1
Karolina Pliskova 33/1
Lucie Safarova 50/1
Sloane Stephens 50/1
Venus Williams 50/1
Angelique Kerber 50/1
Ana Ivanovic 50/1
Ekaterina Makarova 66/1
© Copyright IBTimes 2023. All rights reserved.