US Open 2015 Semifinals: Prediction, Preview For Federer vs. Wawrinka, Djokovic vs. Cilic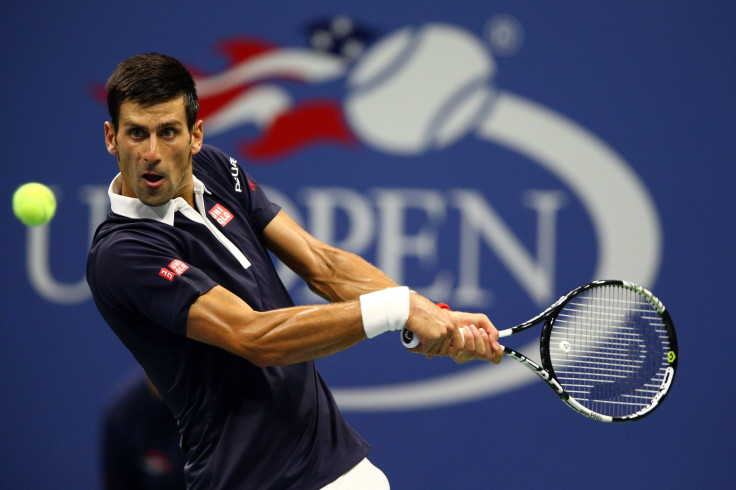 It will be the world No. 1 against the defending champion, and Swiss versus Swiss, as the men's semifinal lineup at the 2015 U.S. Open offer plenty to intrigue on Friday. And, while many have already long been anticipating a second successive Grand Slam final showdown between Novak Djokovic and Roger Federer, fellow Major title winners Marin Cilic and Stan Wawrinka could yet have something to say on the matter.
Cilic already has ample experience in rewriting the script in New York, having stormed to his maiden Grand Slam title at Flushing Meadows 12 months ago. Yet, it would be perhaps an even bigger shock were he to repeat that feat.
It has not been smooth sailing for Cilic since that victory and he has yet to reach a final on the tour this year. But back at the venue of his greatest achievement, the 26-year-old has produced his best tennis of 2015, and managed to hold off a comeback from Jo-Wilfried Tsonga to edge through a five-set quarterfinal that went a minute short of four hours. It took Cilic's winning streak at Flushing Meadows to 12, but if he plans to make it 13 in a row the Croat will have do something he has never done before.
In 13 previous meetings with Djokovic, Cilic has been outmatched each time. Indeed, Cilic has only managed to take five sets off the nine-time Grand Slam winner.
"Novak is definitely the toughest match for me, toughest matchup, I would say," Cilic said. "I haven't beaten him ever in my career. I had close matches last few years, but I haven't found the right formula to be able to win a match.
"We will see. I try to approach every match as a new one. Of course when you look at the statistic that he won that many matches against me, doesn't, you know, go in my favor, absolutely. But when you're coming to the match it's always going from zero, so it's a new match. It's different stage, and I'm feeling good here on the court."
Still, it has not been smooth sailing for Djokovic after easing past his first three opponents. For the second consecutive contest, the 2011 U.S. Open champion dropped the second set, this time needing a fourth-set tie-breaker to fend off Feliciano Lopez in the early hours of Wednesday morning. But the overall momentum still belongs to the Serbian star, who has just three losses since March 1.
The two figures in the tournament's other semifinal had no such trouble in the last round. For Federer, a dismantling of Richard Gasquet for the loss of only seven games was simply the continuation of his dominant progress to the final four. He is the only player yet to drop a set and, other than against the big-serving John Isner in the fourth round, he hasn't even come close to doing so.
It means that, crucially, the 34-year-old has managed to conserve energy entering the tournament's latter stages, as he attempts to add to his 17 Grand Slam titles. And a big part of his ability to do that has been a renewed commitment to aggression, particularly when returning serve.
"At my age to run through, you know, five opponents the way I have done here at the US Open, I don't consider that normal, to be quite honest, even though I expect it in some ways for myself to come out and play well," he said after beating Gasquet.

"I've played so well over the last one-and-a-half years. I don't feel like I'm as old as I am. I still feel young. So it's nice to get rewarded with the hard work and, you know, that actually I'm able to play sort of fun tennis, I maybe call it for myself. Aggressive, pick it up, you know, like half volley it, move in, serve and volley, cut the points short, and if I want to, if I want to, extend the rallies. But it feels like on my terms. Then if you win this way, it's a great feeling."
Wawrinka had not been nearly as impressive as his compatriot through the early rounds at Flushing Meadows, but his performance in the quarterfinals suggested he was once again coming good at the sharp end of a Grand Slam. The 30-year-old has bloomed late in his career and won two of the last eight Major titles to transform into a man for the big occasion. While he trails Federer 16-3 in their head-to-head meetings, the last time they took the court Wawrinka won emphatically in straight sets in this year's French Open quarterfinals.
Prediction: Djokovic has shown signs of vulnerability so far in the tournament, and if Cilic is serving well he could make things very uncomfortable. But there has been little in their previous meetings to suggest it will be anything more than a minor discomfort. The other semifinal has the potential to be closer, and Wawrinka cannot be written off if he begins crunching the ball off both sides from the back of the court. Given his supreme form so far, though, Federer has to be a strong favorite, especially on a fast hard-court surface.
Djokovic and Federer to win in four sets.
© Copyright IBTimes 2023. All rights reserved.