US Open: Andy Murray Vs. Stanislas Wawrinka; Where To Watch Free Live Stream Online Of Quarterfinal, Start Time, Preview And Prediction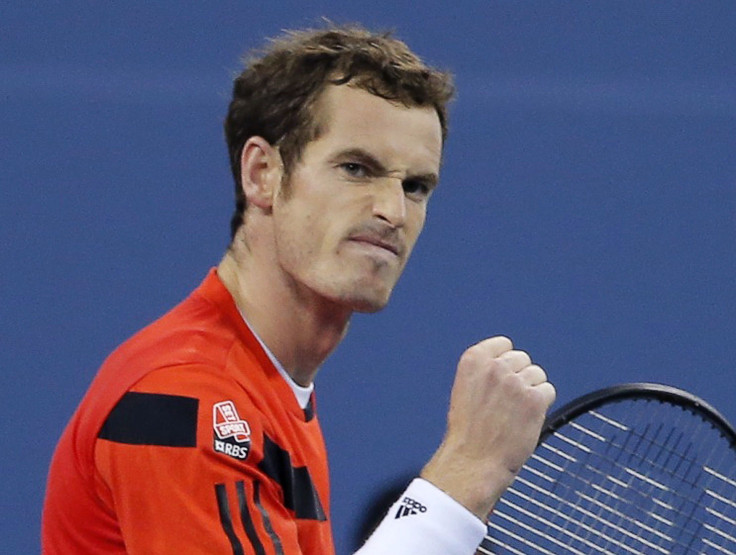 Andy Murray continues his quest to retain his U.S. Open title on Thursday when he is likely to be prepared for a serious test against Swiss Stanislas Wawrinka. Indeed, Murray only has to look back to three years ago at Flushing Meadows when Wawrinka became the latest man to crush Murray's attempts to win a first Grand Slam title with a four-set win in the third round.
Since then, of course, under the tutelage of Ivan Lendl, he has been able to produce his best in the game's biggest events. Having won in New York last year and at Wimbledon this summer, the world No. 3 is now faced with the challenge of defending his first Grand Slam title.
"I haven't felt a huge amount of difference once the tournament started," Murray said. "I have been saying all week it was all different the week beforehand doing some extra things, and, you know, was a bit anxious about it around the weekend because I played my first match very late. I just literally wanted to get on the court and play at that stage. I haven't thought about it since."
Murray is striving to reach his fourth-straight U.S. Open semifinal and has not been unduly tested en route thus far. However, Denis Istomin, as Leonardo Mayer did in the second round, was able to take a set off him in the last 16. And Murray knows that the quality on the other side of the net improves steeply from here on out. While the Scot holds a 8-5 winning record against Wawrinka, most of those clashes have been tightly and entreatingly fought. And Murray believes that the 28-year-old has upped his game this year.
"He's improved I think this year quite a bit," he said. "Some of the things he didn't do so well before he's improved. So he has less weaknesses. You know, he's more experienced now. You know, he has a very good backhand. He serves well. You know, he's solid up at the net. He makes a lot of returns. He makes it very tricky for you. He's a top player. It will be a very tough match for me."
Wawrinka has fared well against the world's best this year, with his four-set victory over Tomas Berdych in round four making it six victories over top-10 players. He also agonizingly missed out on halting Novak Djokovic's run to the Australian Open title in January when he fell 12-10 in the fifth set in an epic contest.
For the first time the ninth seed is the last Swiss man left in a Grand Slam having outlasted the great Roger Federer. A win over Murray on Thursday to reach his first ever Grand Slam semifinal and Wawrinka can emerge further from out of his illustrious-countryman's shadow.
Prediction: This has all the hallmarks of being an early contender for the match of the tournament on the men's side. The world's top three are widely expected to battle it out for the title at the weekend, but Wawrinka is more than capable of throwing a spanner in the works. With Wawrinka possessing arguably the best one-handed backhand in the game and shot-making ability to test Murray's defenses an intriguing matchup is in store. Murray has not yet had to be at his best in his title defense, but he may well have to be here. Wawrinka could push him all the way, yet Murray's ability to produce his best when it counts should see him over the line in five sets.
Where to watch: The U.S. Open quarterfinal is scheduled to begin not before 1.30 p.m. ET, after a men's doubles semifinal. Coverage will be provided by ESPN2, with a live stream available on ESPN3.
© Copyright IBTimes 2023. All rights reserved.