US Records 2,600 New Coronavirus Cases Every Hour, 1 Million In 16 Days
KEY POINTS
The uncontrolled COVID-19 pandemic is now causing almost one new infecton a second
It took only 16 day for the U.S. to increase its total COVID-19 cases from 3 million to 4 million
Deaths have been rising for the past two weeks as toll reaches 146,000
The U.S. passed a morbid milestone Thursday and now has highest rate of new COVID-19 cases in the world.
Based on the latest data from Johns Hopkins University, the U.S. now has more than 4 million total cases and 146,000 deaths. The uncontained COVID-19 pandemic is now inflicting 2,600 new cases every hour on average in the U.S., a number higher than the total number of cases recorded in 103 countries and territories around the world since January.
The ongoing Memorial Day resurgence in the U.S., which is currently ravaging the Sunbelt States, is far from contained and confirms the shift in the disease's epicenter to the South and West Coast.
A tally by Reuters reveals it took the U.S. 98 days to reach its first 1 million cases. However, it required only 43 days to reach the 2 million mark, 27 days to hit 3 million, and only 16 days to top 4 million. This rapid increase over those 16 days is equivalent to 43 new cases every minute, or almost one per second.
The U.S. is second behind Chile in cases per capita at 120 infections per 10,000 people. The U.S. ranks sixth globally for the most deaths per capita behind the United Kingdom, Spain, Italy, Chile and France. It had 4.4 fatalities per 10,000 people when the death toll stood at 143,000.
Deaths caused by the disease are on the rise in the U.S. On Thursday, the U.S. recorded its third straight day with a death toll in excess of 1,000. Deaths are rising for a second week in a row. The toll, however, remain below levels seen in April when 2,000 people a day on average died from the disease.
The rise in infections far outpaces the increase in testing. Average test numbers conducted nationwide have jumped by 80% since June, while the daily number of confirmed cases increased by 215%.
The unabated rise in cases has made mask mandates more commonplace. More than half of all states now require face masks in public.
"We have to do our mitigation steps: Wear a mask, avoid the crowds. We won't see hospitalizations and deaths go down for a couple of weeks because (they are) lagging indicators, but we are turning that tide," Assistant Secretary for Health Admiral Dr. Brett Giroir told Fox News.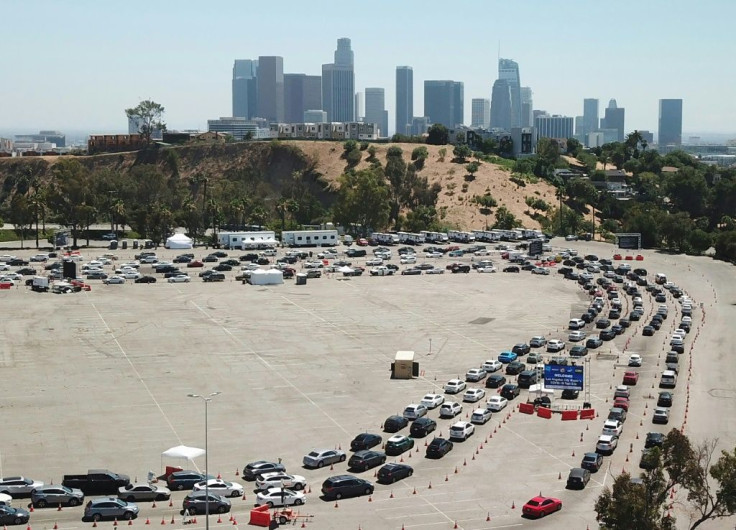 © Copyright IBTimes 2023. All rights reserved.
FOLLOW MORE IBT NEWS ON THE BELOW CHANNELS