US Seeks To Recover More Than $1B In Stolen Assets From World Leaders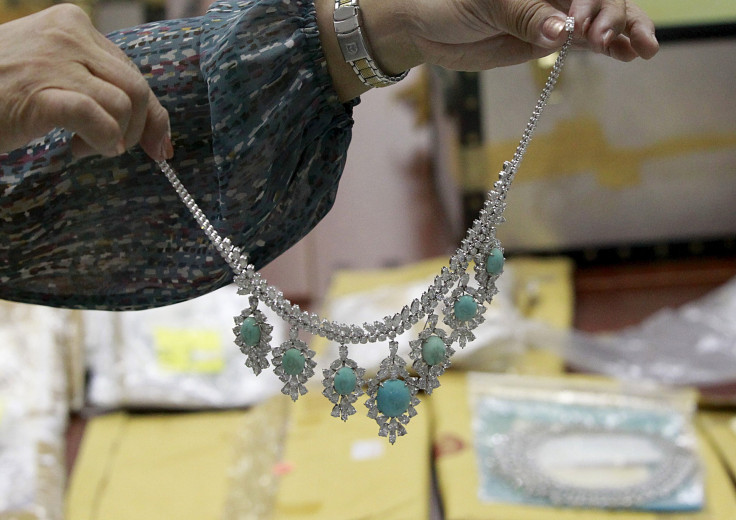 Marco Antonio Rodriguez Huerta used his connections as a former army general in Peru to siphon more than $750 million from retirement funds promised to his fellow soldiers. To keep it safe and out of reach of local authorities, he stashed it in three bank accounts in Florida. After a U.S. investigation, that money was finally returned to the citizens of Peru in 2009.
Illicit deals made by foreign officials rob $20 billion to $40 billion from developing countries each year, according to the Stolen Asset Recovery Initiative (StAR) of the World Bank and United Nations. Lately the U.S. government has made it a priority to fight corruption and money laundering in foreign governments through its jurisdiction over U.S. banks and transactions that occur within its borders.
Eric Holder, former U.S. attorney general, created a project called the Kleptocracy Asset Recovery Initiative within the Department of Justice in 2010, just a year after Huerta's case closed, to recover assets of corrupt foreign officials that have been bought, sold or located in the U.S. Its ultimate goal is to return the proceeds from the sale of seized items, from sports cars to mansions, to citizens.
Since its creation, the group of lawyers and FBI agents has filed 25 cases against 25 world leaders. Those cases add up to a potential $1.5 billion in seizures, reports the New York Times.
But so far, only $120 million has been recovered, illustrating the challenge and complexity of this task. U.S. investigators often find it difficult to persuade witnesses to speak out against their own leaders, and face high-powered lawyers skilled at securing settlements for far less than the original amount sought.
In November, the Justice Department returned $1.1 million in bribery money once collected by former military dictator Chun Doo Hwan to the government of South Korea, according to the project's blog. Chun has been accused of accepting more than $200 million in bribes from companies within his own country.
Globally, the StAR initiative estimates countries have recovered about $5 billion in stolen assets and bribery money between 1995 and 2010. The Philippines is an exemplar: It has recovered more than $1 billion from the estate of former President Ferdinand Marcos, who ruled the nation for two decades and died in 1989. His wife's jewelry, seized when his authoritarian regime was overthrown in 1986, is expected to be up for auction this year. It is valued at $21 million.
© Copyright IBTimes 2023. All rights reserved.