US Soccer News: 2016 Copa America Centenario Expected To Go Through Despite FIFA Scandal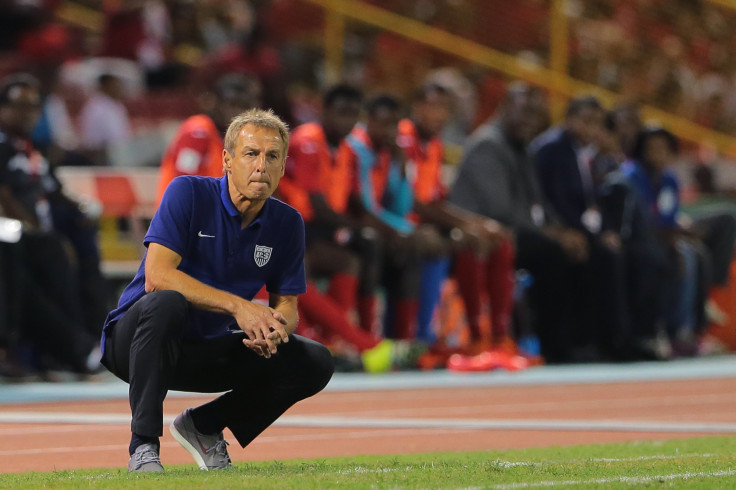 FIFA's ongoing corruption scandal evidently won't have any effect on the inaugural 2016 Copa America Centenario tournament. U.S. Soccer announced the approval Wednesday of sports-and-entertainment titan IMG and Soccer United Marketing's bid to sell sponsorship and media rights for the highly anticipated tournament that will pit 16 teams from CONMEBOL and CONCACAF against each other for the first time and take place in the United States.
Following the scandal that engulfed FIFA and the soccer world, the tournament was nearly canceled after 14 soccer officials and executives faced bribery charges for sales of commercial rights to tournaments in both North and South America.
However, the bidding process was reopened and IMG and SUM's combined effort beat out 11 other bidders. U.S. Soccer said each bid was carefully considered under criteria like "proposed financial models, the bidder's reputation, responsiveness, capabilities, resources, experience in the field, and preparedness to move quickly to market and service the rights."
Both entities certainly fit the bill of qualifications. IMG is well known for its handling of many major sporting events, most notably in golf and tennis, while SUM serves as Major League Soccer's marketing arm.
CONCACAF and CONMEBOL made the final decision, while strategic advisory firm PJT Partners negotiated the terms of the deal, according to reports.
Now the potentially groundbreaking tournament can move forward and could be a boon for such top CONCACAF teams like the United States and Mexico. It will serve as a major platform for both countries to prove they can tangle with the likes of traditional powers Brazil and Argentina rather than only on the World Cup stage.
Furthermore, it will give the U.S. a chance to stage a highly touted tournament for the first time since the FIFA Women's World Cup in 2003. The tournament takes place from June 3-26 at 10 venues.
© Copyright IBTimes 2023. All rights reserved.