US Soldier Killed By ISIS Fire In Northern Iraq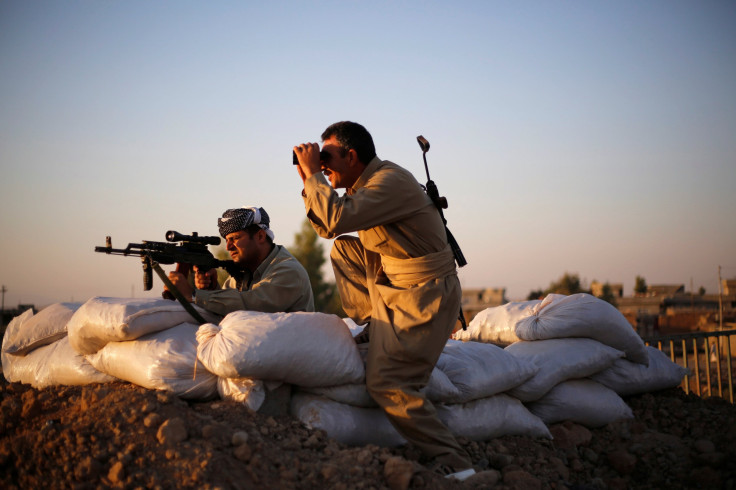 UPDATE: 2:45 p.m. EDT — The American serviceman who was killed Tuesday by Islamic State group fighters in Iraq was a Navy SEAL, Reuters reported. The death accounts for the third U.S. death killed in combat since the country all but declared war against the group that is also known as ISIS.
"It is a combat death, of course, and a very sad loss," U.S. Defense Secretary Ash Carter said Tuesday.
Neither the identity of the Navy SEAL nor any other personal information was immediately available.
Original story:
An American serviceman was killed near Irbil in northern Iraq during an attack by Islamic State group fighters, U.S. Defense Secretary Ash Carter said Tuesday. He was killed while aiding Kurdish fighters in the region.
Carter didn't provide further details, other than telling reporters that it was "a combat death" and that the soldier died "in the neighborhood of Irbil," the Associated Press (AP) reported.
"A Coalition service member was killed in northern Iraq as a result of enemy fire," the U.S. Central Command (CENTCOM) said in a statement, without disclosing the serviceman's name and rank complying with military protocol. "Further information will be released as appropriate."
The AP report also cited a U.S. military official saying that the serviceman was killed while he was on a train-and-assist mission, advising Kurdish Peshmerga troops, who are U.S. allies in the fight against the Islamic State group, also known as ISIS. The military official said that the serviceman was hit by "direct fire" after ISIS militants infiltrated Peshmerga's forward line.
Tuesday's attacks in the nearby city of Mosul were said to be the largest against Kurdish forces in recent months by ISIS militants, who have been losing ground in the north and west of Iraq, Reuters reported.
"The enemy penetrated the Kurdish lines," the Wall Street Journal quoted Col. Steve Warren, spokesman for Operation Inherent Resolve, the U.S.-led coalition fighting ISIS, as saying. "They went about five kilometers past the forward line of troops with some truck bombs."
The serviceman is the third American soldier killed in Iraq since U.S. troops pulled out from the Middle Eastern country in 2011 after a nearly decade-long occupation, the journal reported.
© Copyright IBTimes 2023. All rights reserved.