ISIS Documentary 'Allah's Soldiers' Shows Foiled Islamic State Group Attack; Journalist Said Ramzi Goes Undercover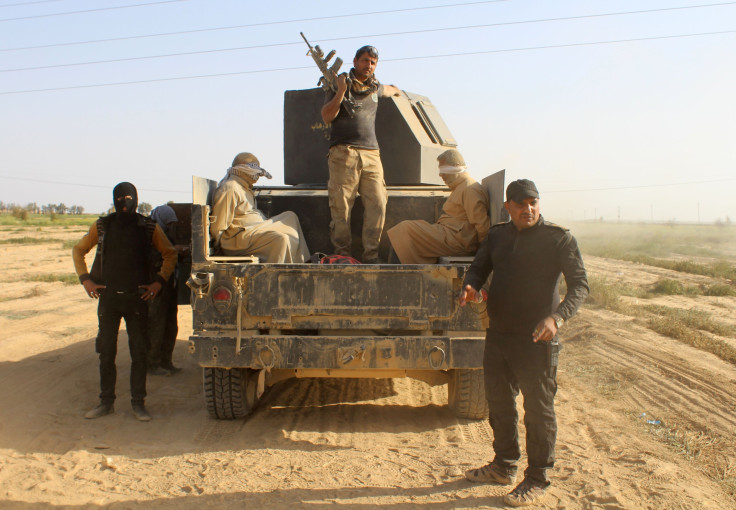 A new documentary will give viewers a behind-the-scenes look at Islamic State group fighters plotting a terrorist attack in France. The film comes courtesy of a French journalist who daringly infiltrated a cell of would-be jihadists for over a six-month period.
"Allah's Soldiers" is the name of the upcoming documentary from journalist Said Ramzi — a pseudonym he used to protect against retaliation — which is scheduled to premiere in France Monday night, according to Yahoo News. The documentary tracks the formation of an ill-fated terror plot by an ISIS cell in Chateauroux that is foiled when the local police arrest many of the men involved in the group.
Ramzi first contacted members of the terror cell after the Islamic State group, also known as ISIS, carried out deadly attacks in Paris in November that claimed 130 victims. The journalist began interacting with ISIS supporters on Facebook before receiving an invitation to meet in person. Ramzi filmed the interactions that make up the documentary, which include meetings to plan the bombing of a military base and civilian targets in France, with a hidden camera.
Ramzi says the goal of his project is to understand the motivations behind those who sign up to join the terrorist organization. Despite the religious component of the documentary's title, Ramzi says there was no evidence the teachings of Islam played a significant role in guiding any of the actions of the cell he observed.
"One of the main lessons was that I never saw any Islam in this affair. No will to improve the world. Only lost, frustrated, suicidal, easily manipulated youths," said Ramzi, according to the Times of India. "They had the misfortune of being born in the era that the Islamic State exists. It is very sad. They are youngsters who are looking for something, and that is what they found."
The documentary comes on the heels of a video obtained from a GoPro camera found on a dead ISIS fighter that shows the perspective of a few of the terror group's fighters during a chaotic battle with Kurdish forces in northern Iraq. The video went viral last week after being shared online.
© Copyright IBTimes 2023. All rights reserved.