US Stock Futures Signal Lower Start Monday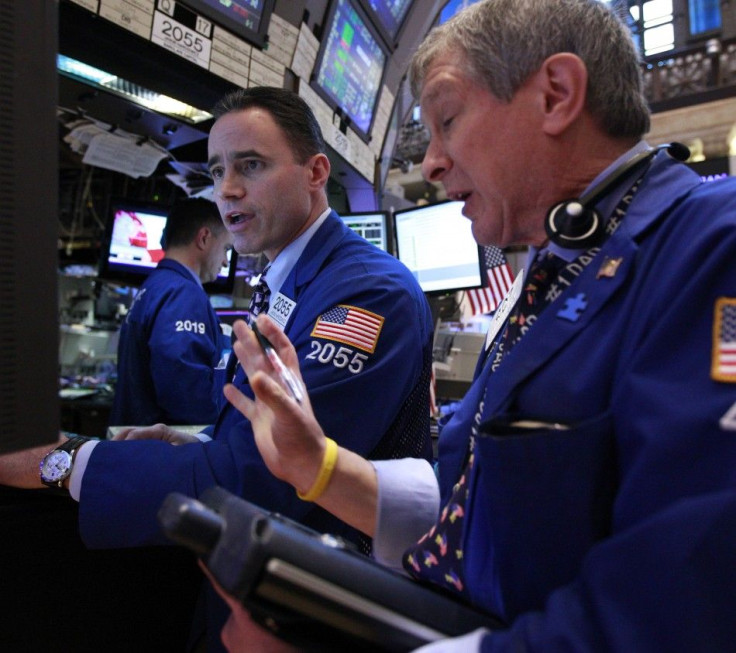 U.S. stock index futures pointed to a lower open on Wall Street on Monday, with S&P 500 futures down 1 percent and contracts for the Dow Jones and Nasdaq 100 down 0.9 percent at 0853 GMT.
* European shares hit new four-month lows on Monday as Greece's failure to form a government heightened fears it could quit the euro zone, while signs that China was struggling to shore up its economy cast a shadow on global growth prospects.
* Japan's Nikkei share average inched higher on Monday to end a three-day losing streak.
* JPMorgan Chase & Co lost $15 billion in market value and a notch in its credit ratings on Friday while a chorus of regulators and politicians reacted to its surprise $2 billion trading loss by demanding stiffer oversight for the banking industry.
* Yahoo Inc is replacing its CEO for the third time in as many years, and giving three board seats to a hedge fund led by Daniel Loeb, putting him in a strong position to influence strategy at the struggling Internet company.
* The handful of venture capitalists who backed Facebook in its early days could benefit from a 'halo effect' as well as a huge financial payoff when the company goes public later this week.
* Concho Resources Inc said it would buy all of the oil and natural gas assets of Three Rivers Operating Company LLC, a portfolio company of private equity firm Riverstone Holdings LLC, for $1 billion in cash.
* Chesapeake Energy Corp said it had received a $3 billion loan from Goldman Sachs and Jeffries Group that will give it breathing room to sell assets and close a funding gap this year.
* Monster Worldwide Inc has drawn interest from a number of potential buyers, including private equity firm Silver Lake Partners, although at least one would-be suitor, LinkedIn Corp, has decided not to pursue a deal after an initial look, according to people familiar with the matter.
* AMR Corp, parent of American Airlines, bowed to pressure on Friday from its unsecured creditors, including its largest labor unions, and said it would explore merger options while it is still in bankruptcy.
* Avon Products Inc on Sunday said it told Coty Inc that it would consider the smaller company's $10.7 billion takeover bid and it expected to respond within a week.
* Agilent Technologies is the only S&P 500 company due to report its results on Monday - albeit after the market close - with second-quarter earnings per share seen edging down to $0.73 from $0.74 one year, according to analysts polled by Thomson Reuters.
* The Dow Jones industrial average closed down 34.44 points, or 0.27 percent, at 12,820.60 on Friday. The Standard & Poor's 500 Index was down 4.60 points, or 0.34 percent, at 1,353.39.
The Nasdaq Composite Index was up 0.18 points, or 0.01 percent, at 2,933.82, boosted by chip maker Nvidia Corp , up 6.4 percent, after its quarterly results beat expectations.
--
© Copyright Thomson Reuters 2023. All rights reserved.