US Stock Index Futures Signal Wednesday Weakness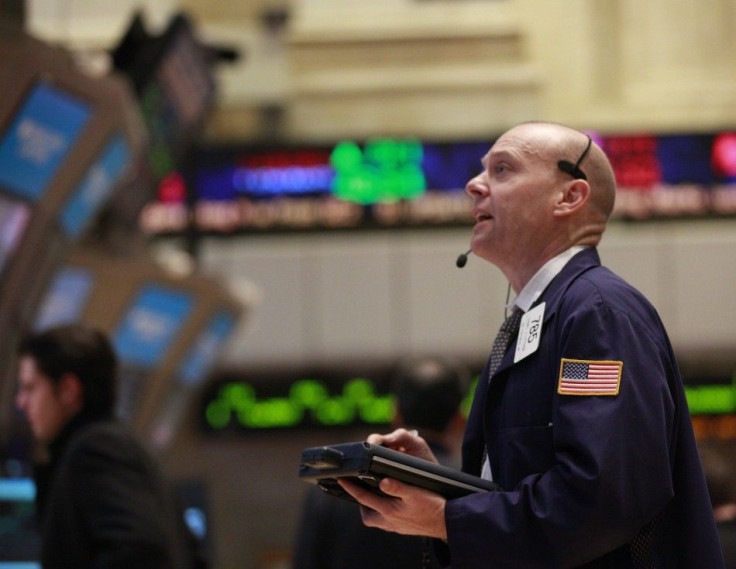 (Reuters) -- Stock index futures pointed to a lower open on Wall Street on Wednesday, with futures for the S&P 500 down 0.6 percent, Dow Jones futures 0.3 percent weaker, and Nasdaq 100 futures off 0.5 percent at 04:54 a.m. EDT (0854 GMT).
European shares edged lower on Wednesday as a technical rebound from four-month lows was offset by falls among Spanish banks, which were dragged by fears they would be forced to raise money to cover their property assets.
Spain will demand banks set aside another 35 billion euros ($45 billion) against loans to builders, financial sources said, as it battles to rebuild confidence in a sector where huge losses have raised fears the country may need an international bailout.
Radical leftist Alexis Tsipras meets the leaders of Greece's mainstream parties on Wednesday to try to form a coalition government, an effort seen as doomed after he demanded they first agree to tear up the country's EU/IMF bailout deal.
German exports and imports both rose to record monthly levels in March, data showed, in another signal that Europe's largest economy is fending off the euro zone debt crisis far better than others and may have avoided a technical recession.
In terms of earnings, investors awaited results from a number of companies including Cisco Systems and News Corp. .
JPMorgan Chase & Co is seeking to move its least profitable checking customers into new prepaid debit card accounts to boost earnings in a business crimped by new regulations.
Yahoo Inc director Patti Hart, who led the hiring of CEO Scott Thompson, will give up her seat on Yahoo's board as the Internet company launches an investigation into the chief executive's educational background.
Human Genome Sciences GlaxoSmithKline is to take its unsolicited $2.6 billion takeover bid for Human Genome Sciences direct to shareholders in the U.S. biotech group by launching a tender offer at $13 a share this week.
U.S. stocks ended lower on Tuesday after political developments in Greece fanned concerns about Europe's fiscal health, but a late rally helped indexes cut losses to close well above lows.
The S&P 500 fell through support at 1,350 to reach levels not seen since early March, but buyers emerged to support stocks.
The Dow Jones industrial average <.DJI> was down 76.44 points, or 0.59 percent, at 12,932.09. The Standard & Poor's 500 Index <.SPX> was down 5.86 points, or 0.43 percent, at 1,363.72. The Nasdaq Composite Index <.IXIC> was down 11.49 points, or 0.39 percent, at 2,946.27.
(Reporting by Tricia Wright; editing by Stephen Nisbet)
© Copyright Thomson Reuters 2023. All rights reserved.