US stocks decline on Japan concerns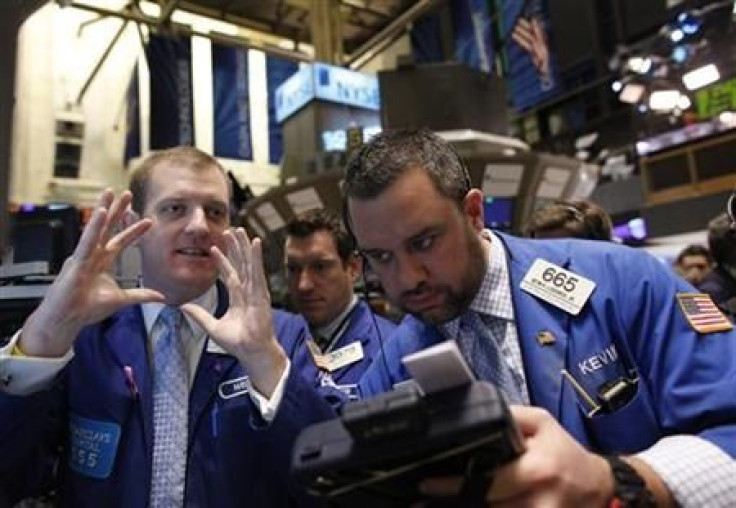 U.S. stocks declined on Monday, as investors were worried about the impact of the devastating earthquake and tsunami in Japan on the global economy.
The S&P 500 Index declined 13.47 points, or 1.05 percent, to trade at 1,290.65 at 13:12 EDT. The Dow Jones Industrial Average fell 106.11 points, or 0.88 percent, to trade at 11,938.29. The Nasdaq Composite Index dipped 0.82 percent.
The Friday quake devastated two cities in northwestern Japan and more than 1,000 people are feared killed, while 20,000 are still missing. More than 1,200 in Iwate prefecture and 20,000 in Miyagi prefecture are still awaiting rescue and relocation from the devastated region.
Meanwhile, a new blast occurred at Japan's Fukushima Daiichi nuclear power complex on Monday, after a massive earthquake and tsunami struck the world's third largest economy. The blast -- the second hydrogen explosion in three days -- sent out a huge cloud of smoke into the air, while triggering fresh radiation concerns.
Asian stock markets ended mixed on Monday, with the Nikkei recording its worst one-day performance in more than two years. Nikkei slumped 6.18 percent or 633.94 points to 9,620.49.
Shares of General Electric Co. (NYSE:GE) shares declined 3.59 percent to $19.61. The company designed all six of the reactors at the Fukushima Daiichi nuclear plant in Japan.
Consol Energy led the gains in coal companies' shares on expectations that the shutdown of Japanese nuclear reactors will lead to more coal use. The company shares advanced 3.13 percent to $50.13.
Lubrizol Corp. (NYSE: LZ) shares climbed 27.22 percent after Warren Buffett's Berkshire Hathaway Inc. (NYSE: BRK.A, BRK.B) said it has agreed to acquire chemical company Lubrizol for $135 a share in cash, or $9 billion, making it one of the largest acquisitions in its history.
Among the uranium producers, Denison Mines Corp. (AMEX:DNN) plunged 24.62 percent and Uranium Energy Corp. (AMEX:UEC) slumped 25.26 percent.
The euro advanced 0.70 percent to 1.4000 against the dollar and the yen gained 0.21 percent against the greenback.
Crude oil futures declined 1 percent to $100.15 a barrel and gold futures gained 0.14 percent.
© Copyright IBTimes 2023. All rights reserved.