US Stocks Poised For Second Day Of Big Losses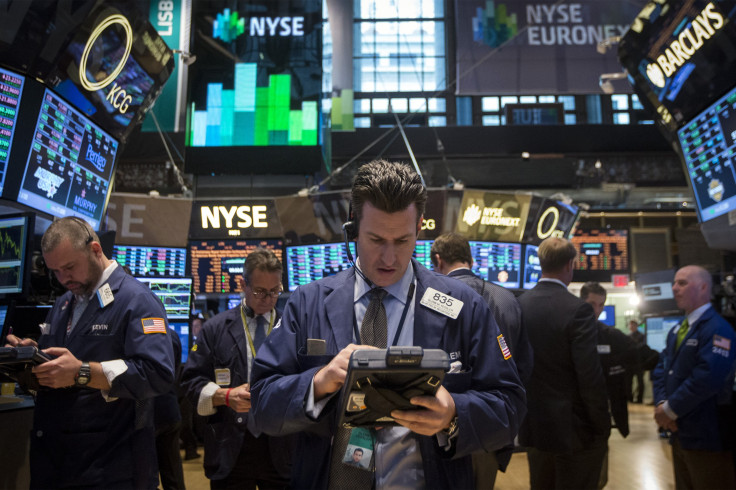 NEW YORK, Aug 1 (Reuters) - U.S. stock index futures were sharply lower on Friday amid investor caution ahead of the July payroll report and its implications for interest rate policy.
* The decline in futures suggested that Thursday's dramatic selloff - the biggest for Wall Street in months - was poised to continue. That weakness came after data sparked worries the U.S. Federal Reserve could raise interest rates sooner than some have expected.
* Analysts expect 233,000 jobs to have been added in July, with the unemployment rate holding at 6.1 percent. The nonfarm payroll report will be released at 8:30 a.m. (1230 GMT)
* The Fed has kept overnight rates near zero since December 2008, but at its meeting on Wednesday it took note of both faster economic growth and a decline in the unemployment rate, while expressing concern about remaining slack in the labor market.
* Electric car maker Tesla Motors Inc posted second-quarter revenue that nearly doubled from the prior year, while its adjusted earnings topped expectations. Still, shares fell 1.9 percent to $219 in premarket trading. GoPro Inc shares tumbled 11 percent to $42.65 before the bell a day after reporting a bigger second-quarter net loss, pressured by rising costs.
* On the upside, LinkedIn Corp rose 6.5 percent to $192.40 in premarket trading a day after forecasting better-than-expected results in the current quarter.
* S&P 500 e-mini futures fell 11 points and were below fair value, a formula that evaluates pricing by taking into account interest rates, dividends and time to expiration on the contract. Dow Jones industrial average e-mini futures fell 96 points and Nasdaq 100 e-mini futures lost 24.25 points.
* Thursday's decline was the biggest one-day drop for the S&P since April, and it erased monthly gains for the S&P, Nasdaq and Dow, which also turned negative for the year. The S&P closed under its 50-day moving average for the first time since April 15, a sign of weak near-term trends.
* For the week, the Dow is down 2.3 percent, the S&P is down 2.4 percent and the Nasdaq is down 1.8 percent. It is the biggest weekly decline for all three since April.
* Traders also await the final July read on manufacturing from financial data firm Markit, due at 9:45 a.m., as well as the final July read on consumer sentiment from the Thomson Reuters/University of Michigan Surveys of Consumers, due 10 minutes later and seen rising to 82 from 81.3.
* At 10:00 a.m., the Institute for Supply Management's read on July manufacturing is due and is seen rising slightly, while June construction spending is seen rising 0.5 percent.
* Investors to pay close attention to issues abroad a day after Argentina defaulted on its debt for the second time in 12 years. Violence continued in the Gaza Strip and separately, news agencies reported that Russia may restrict Greek fruit and U.S. poultry in what could be responses to new Western sanctions over Ukraine. (Editing by Bernadette Baum)
© Copyright Thomson Reuters 2023. All rights reserved.