U.S. Stocks Rally, But Some Still Worried About Europe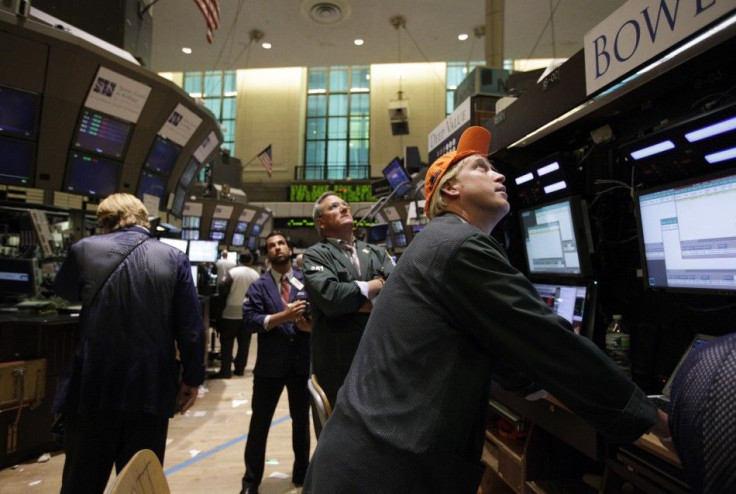 U.S .stocks have extended their rally on Friday, but some experts are still warily eyeing Europe.
The S&P 500 Index is up 14.52 points, or 1.21 percent, to trade at 1,218.18 at 2:02 p.m. ET. The Dow Jones Industrial Average is up 114.97 points, or 1.00 percent, to trade at 11,593.10. The Nasdaq Composite is up 1.27 percent.
Friday's market is mostly driven by good news out of the U.S., namely solid September retail sales data and stellar earnings from tech giant Google (NASDAQ:GOOG). (Google shares are currently up 5.94 percent).
Some experts, however, are not convinced by the U.S. positive news.
So goes Europe, so goes this market, Matt McCormick, portfolio manager at Bahl & Gaynor, told CNBC TV.
He said many of the announcements Eurozone leaders have made so far regarding bailouts have been short on details. He is concerned that the market's hope for a concrete plan out of Europe will eventually be disappointed, after which the market will sell off.
Currently, G20 finance ministers and central bankers are meeting to discuss possible plans to help Europe, which contributed to the bullish investor sentiment on Friday.
Some upbeat analysts have argued that U.S. stocks are cheap and that positive U.S. corporation earnings can drive the market to new heights.
McCormick, however, thinks earnings is only a part of the picture and expects more volatility in the near future.
© Copyright IBTimes 2023. All rights reserved.