US stocks surge on jobs data; oil drops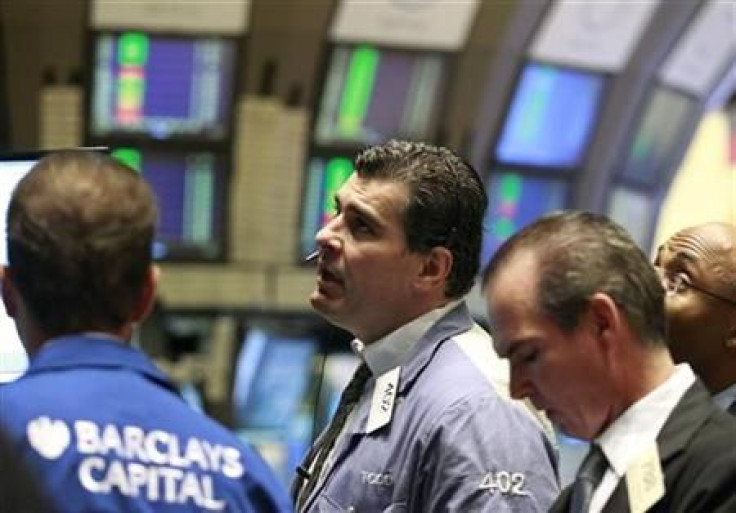 U.S. stocks ended sharply higher on Thursday as stronger than expected initial jobless claims data and an easing of oil prices after reports of a possible peace deal in Libya buoyed sentiment.
The S&P 500 Index gained 22.53 points, or 1.72 percent, to trade at 1,330.97. The Dow Jones Industrial Average advanced 191.40 points, or 1.59 percent, to trade at 12,258.20. The Nasdaq Composite Index surged 1.84 percent.
The applications for jobless benefits in the U.S. fell unexpectedly last week to reach the lowest level since May 2008, indicating an improving labor market.
Initial jobless claims in the US decreased by 20,000 to 368,000 compared with the revised figure of 388,000 in the previous week, while markets had expected the jobless claims to rise 400,000 in the week. Also, the seasonally adjusted four-week moving average of initial claims, considered as a more accurate measure of employment trends than the weekly number, decreased by 12,750 to 401,250.
The weekly jobless claims data comes a day ahead of the government's monthly nonfarm payrolls report, which is the most closely-watched economic data pertaining to the jobs market and a key gauge for the direction and pace of the economic recovery.
The Institute for Supply Management's non-manufacturing index rose to 59.7 in February compared to 59.40 in January.
On the corporate front, Big Lots Inc. (NYSE:BIG) shares gained 3.61 percent as its fourth quarter profit and first quarter guidance beat estimates.
Shares of Zumiez Inc. (NASDAQ:ZUMZ) surged.5.47 percent as its February same-store sales climbed 12.8 percent against analysts' estimation of 4.2 percent.
Among the Dow components, Boeing, Caterpillar, Bank of America and Pfizer gained more than 3 percent, while Alcoa and IBM advanced more than 2 percent.
Crude oil futures declined 0.28 percent to $101.62/barrel after reports of a possible peace deal in Libya. Gold futures declined 0.01 percent. The euro declined 0.08 percent to 1.3958 against the dollar and the yen gained 0.10 percent against the greenback.
© Copyright IBTimes 2023. All rights reserved.