US Supreme Court Split Over Trump's Rollback To Birth Control Coverage
KEY POINTS
The U.S. Supreme Court heard oral arguments Wednesday about Trump's rollbacks to birth control coverage that gave corporations greater freedom in opting out
Chief Justice John Roberts became the possible swing vote in the case as he questioned if Trump's rollbacks gave corporations too much leeway in opting out of coverage
Justices like Ruth Bader Ginsburg and Brett Kavanaugh were more vocal in their opposition and support of the rollbacks, respectively.
The U.S. Supreme Court was split Wednesday on a case involving Trump administration rules allowing employers to opt out of providing free birth control in their health care plans based on moral or religious exemptions. It followed three days of debate that saw Chief Justice John Roberts emerge as the possible swing vote in the case.
Roberts' concern was that the desired changes were "too broad" and would allow employers to deny coverage on grounds unrelated to religion. He also voiced his frustrations that religious organizations hadn't settled anything outside of court with reproductive and women's rights groups.
"The problem is that neither side in this debate wants the accommodation to work," Roberts said. "Is it really the case that there is no way to resolve those differences?"
Justice Ruth Bader Ginsburg was more vocal in her opposition to Trump administration proposals. Ginsburg was on the call from her hospital bed at Johns Hopkins Hospital in Baltimore, Maryland, where she was recovering from a gallbladder infection.
"The glaring feature of what the government has done in expanding this exemption is to toss to the winds entirely Congress' instruction that women need and shall have seamless, no-cost, comprehensive coverage," Ginsburg said during the call. "This leaves the women to hunt for other government programs that might cover them."
Conservative Justice Brett Kavanaugh responded by questioning why opponents in the court thought Trump's proposal wasn't balanced.
"If we get to the bottom line of, 'Is this reasonable,' why isn't this a reasonable way to balance it?" Kavanaugh said.
He went on to sum up the difficulty in the case during the end of oral arguments.
"There are very strong interests on both sides here, which is what makes the case difficult, obviously," Kavanaugh said. "There's religious liberty for the Little Sisters of the Poor and others. There's the interest in ensuring women's access to health care and preventive services, which is also a critical interest. So the question becomes: Who decides?"
At the heart of the debate is the Affordable Care Act, or Obamacare, which required most employers to provide birth control at no cost when it was passed in 2010. Houses of worship were exempted from providing coverage while religious schools and hospitals could have insurers provide birth control directly.
Contraceptive coverage went to the Supreme Court in 2014 after arts-and-craft chain Hobby Lobby argued that it should be able to opt out of covering employees because it was a privately owned company with religious objections. The Supreme Court ruled 5-4 in favor of Hobby Lobby and effectively extended the ability for companies to opt out.
Further challenges by religious rights groups went to the Supreme Court in 2016, but were sent down to lower courts after the death of Justice Antonin Scalia. However, Trump's rollbacks following his election forced the case back to the Supreme Court.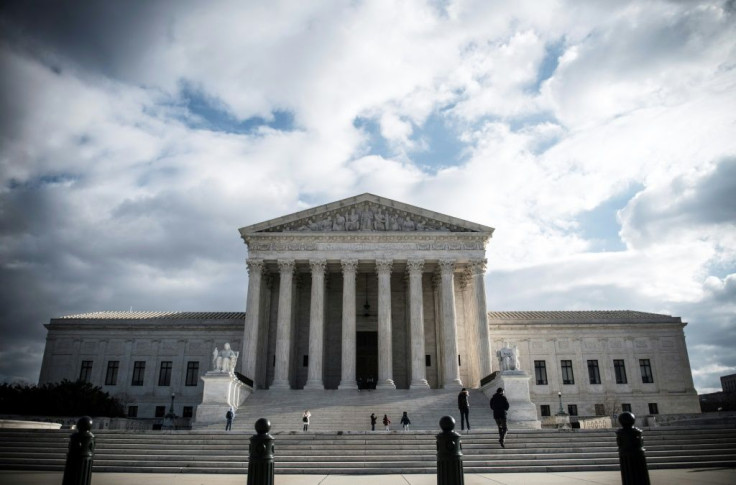 © Copyright IBTimes 2023. All rights reserved.