US To Test 'Minuteman III' ICBM Amid Growing Tensions With China, Russia: Pentagon
KEY POINTS
ICBMs are land-based, nuclear-armed ballistic missiles
The Minuteman III missile can travel across 13,000 km
The launch comes days after a similar operation carried out in August
The U.S. military plans to test the Minuteman III intercontinental ballistic missile (ICBM) Wednesday, the Pentagon announced.
The upcoming drill comes days after the military carried out a similar operation on Aug. 11.
"There will be an operational test launch of an Air Force Global Strike Command unarmed Minuteman III intercontinental ballistic missile early tomorrow morning, September 7, from Vandenberg Space Force Base in California," Pentagon spokesman Brigadier General Pat Ryder said Tuesday, according to a report.
According to a study, ICBMs are land-based, nuclear-armed ballistic missiles that can travel a range of more than 3,500 miles (5,600 km), and apart from the U.S., these missiles are only deployed by Russia, China, France, India, the United Kingdom, and North Korea. The Minuteman III missile is far more destructive, according to Reuters.
The Minuteman III which originated in the U.S. and has been in service since 1970 is a three-stage, solid-fueled, intercontinental-range ballistic missile. The U.S. conducts a minimum of two test launches annually to ensure its arsenal of 440 Minuteman III missiles is functioning and reliable.
Wednesday's test is a "routine" long-scheduled launch, amid growing tensions with Russia and China. The goal is to "demonstrate the readiness of US nuclear forces and provide confidence in the security and effectiveness of the nation's nuclear deterrent," Ryder said, adding that Russia and other countries have been notified about the test launch.
Speaking of specifications, the Minuteman III missile is 18.2 meters long with a diameter of 1.85 meters, and a launch weight of 34,467 kg. It can cover a range of 13,000 km and travel at a speed of approximately 15,000 miles per hour (24,000 kph).
The U.S. Air Force's successful launch of a Minuteman III ICBM on Aug. 11 was a planned one as well. The two scheduled tests are being conducted unusually close together because the military had to postpone the first on multiple occasions.
First in April, due to tense situations between Ukraine and Russia; and then to avoid stoking issues with Beijing during the ongoing tensions between Taiwan and China arising from House Speaker Nancy Pelosi's visit to the former. The re-entry vehicle was launched from Vanderberg Space Force Base in California and traveled 6,760 km.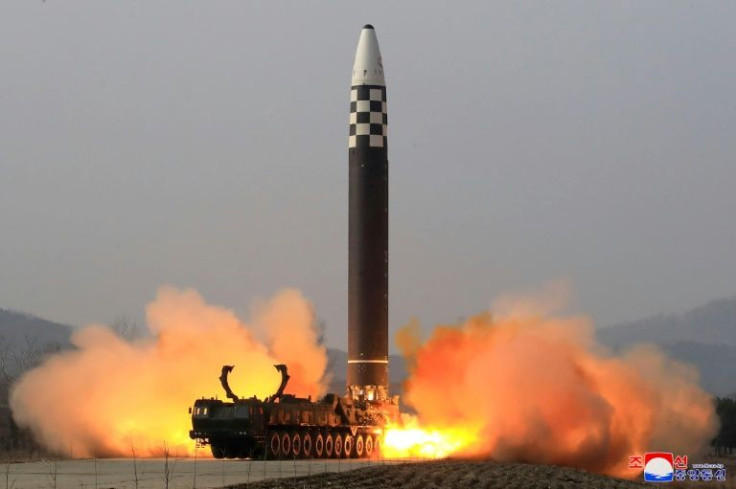 © Copyright IBTimes 2022. All rights reserved.
FOLLOW MORE IBT NEWS ON THE BELOW CHANNELS