Is 'This Is Us' On Tonight? Season 5, Episode 3 Air Date Revealed
"This Is Us" Season 5 premiered just last week, but the NBC tearjerker is already on hiatus. "This Is Us" is not new tonight, but it won't be gone for long.
The Big Three are taking Tuesday, Nov. 3 off for Election Night coverage. "NBC News Special: Decision 2020 Election Night" is set to air from 7 p.m. EST to 11 p.m. EST, taking over the usual "This Is Us" timeslot in addition to several others. The special will take a half-hour break for local news before returning at 11:30 p.m. EST and continuing into the early hours of the morning.
"This Is Us" returns Tuesday, Nov. 10 at 9 p.m. EST. Season 5, episode 3 is called "Changes," and it looks like it'll deal with some pretty big twists in the Pearsons' lives.
"Kevin (Justin Hartley) and Madison (Caitlin Thompson) navigate their engagement as Kate (Chrissy Metz) and Toby (Chris Sullivan) take a big step in their adoption journey. Jack (Milo Ventimiglia) and Rebecca (Mandy Moore) brace for puberty," the NBC synopsis teases.
The trailer for the next episode of "This Is Us" reveals that Kate and Toby have been matched with a young pregnant woman looking for a family to adopt her child. While Kate is excited, Toby wants to stay cautious. He reminds Kate that the biological mother has plenty of time to change her mind.
Meanwhile, the trailer also reveals Beth (Susan Kelechi Watson) will reprimand Tess (Eris Baker) for posting "a profane video for the world to see." It looks like social media has gotten the teen into trouble. Watch the promo video below:
The "This Is Us" episode 3 flashbacks will take place pre-social media, but it sounds like the Big Three will be getting into trouble of their own as they enter their teen years.
"We get back to our little ones, our 13-year-olds," creator Dan Fogelman told Entertainment Weekly. "There's one of those story lines that plays like a little bit of a mystery in the course of the episode — and then provide the beginning of an answer by the end."
Fogelman then laughed, adding, "That's very cryptic."
"This Is Us" returns Tuesday, Nov. 10 on NBC.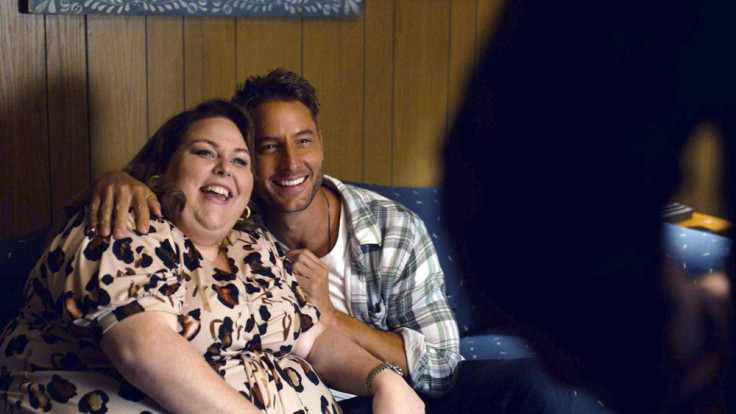 © Copyright IBTimes 2023. All rights reserved.