US Vacation Homes Beckon to Bargain Shoppers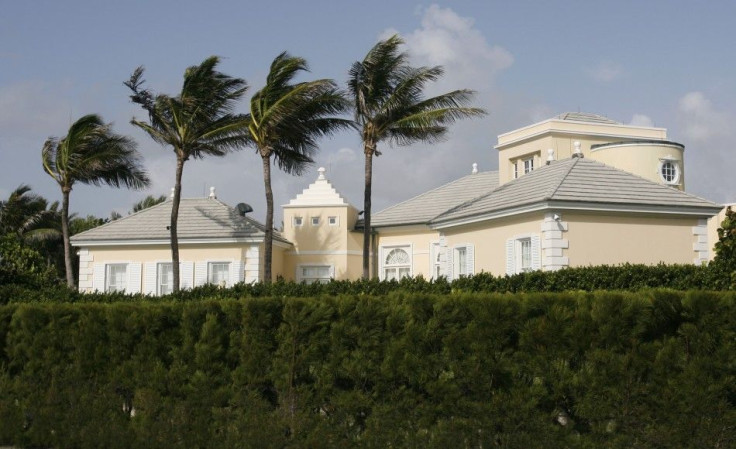 Splurging on a vacation home shortly after the housing market meltdown was not an easy decision for Kathy and Dan Nikolai.
The couple, who live in California's San Fernando Valley, wanted a nearby escape that would accommodate their teenage son's busy schedule and allow the family to ski in the winter and to enjoy water sports in the summer.
But even after they found what they wanted - an upscale lakefront property about two hours' drive away - they spent a lot of time revisiting the Big Bear Lake home online and in person before they took the plunge. The timing finally seemed right.
We believe the market for prime real estate has settled enough that the house would retain its value, Kathy Nikolai said. And with the overall economy improving, We felt like we were in a financial position to do so.
Buyers like the Nikolais are returning to the U.S. vacation home market in large numbers. Second-home sales soared in 2011 to their highest level since 2005, to 1.72 million homes sold, according to a survey done in March by National Association of Realtors (NAR.L: Quote,Profile, Research, Stock Buzz). Investment-home sales surged 64.5 percent over 2010 levels, while vacation-home sales rose 7 percent. Half of investment-home buyers plan to make another purchase within two years, while one-third of vacation-home buyers do.
Miami's red-hot luxury sector saw prices rise 19 percent year-over-year in December, according to real-estate consultancy Knight Frank. Transactions in posh ski resort Aspen climbed 25 percent last year. Even in Phoenix, where the real estate bubble burst dramatically with price declines of 70 percent over the last six years, inventories have begun to tighten.
Anecdotally, brokers report more traffic than they have seen in years. There's a confidence now that we've been through the worst, said Paul Suding, president of the Santa Barbara Association of Realtors. People are ready to buy again.
In fact, added Allison Turk, an agent with Miami Beach's Esslinger Wooten Maxwell Realtors, Buyers feel a sense of urgency to get into this market.
A STRONG BUYERS' MARKET
Consumers are taking advantage of bargain-basement prices, desperation sales of distressed properties and anxious sellers to snag dream vacation properties. Affordability is at an all-time high, said housing economist Celia Chen of Moody's Analytics.
But this new round of vacation home purchases looks different from ones that occurred during the height of the real estate bubble. Now, despite record-low interest rates, more second-home buyers are using cash. Cash purchases were up for the second straight year in 2011, making up half of investment-home sales and 42 percent of vacation-home sales, according to the NAR study.
Those buyers should not be expecting to flip their vacation homes for outsized profits anytime soon, said Chen. She suggests that prices may continue to drop in 2012, but will start to crawl up slowly in 2013 or 2014.
Vacation home shoppers who have the money and are willing to stay put for at least a few years may find 2012 to be the year of opportunity. Here's why.
The median vacation-home price in 2011 was $121,300, down 40 percent from 2006, according to NAR. Distressed properties - those in foreclosures or short sales - are continuing to come on to the market in many resort communities. Sellers, fed up with waiting for prices to rise, are often willing to deal.
Many properties that were once attainable only by the very wealthy are now in range for the merely well-heeled. In Vail, Colorado, for example, a four-bedroom property listed at $2.8 million in 2009 recently sold for $1.35 million.
The same applies to less-expensive homes. A four-bedroom home in South Lake Tahoe, California, changed hands in early March for $540,000, after having sold for $875,000 in 2004. Two other popular second-home destinations, Las Vegas and Tampa, Florida, saw average home prices hit new lows in December, according to the Standard & Poor's/Case-Shiller index.
Then there are the mortgage deals. For buyers who do not want to pay cash, today's cheap financing may be too good to pass up. Getting a good low rate on a mortgage can lower monthly payments more than shaving some money off the purchase price, said Arthur Welch, a Phoenix real-estate agent.
Still, financing remains hard to get for those without impeccable credit. Homeowners with second mortgages are almost twice as likely to be underwater (or owing more on the property than it is worth), according to mortgage tracker CoreLogic, and many banks have moved to tighten borrowing standards. Lenders today frequently ask for 25 to 35 percent down, brokers report, and the median downpayment for second-home buyers was 27 percent in 2011, said the NAR.
Furthermore, Washington plans for post-election tax legislation threatens the deductions for mortgage interest paid for second homes.
YOU CAN RENT TO OWN
The typical vacation-home buyer in 2011 was 50 years old, according to the NAR data. About one-third of the people who buy vacation homes plan to use them as a primary residence in the future, usually after retirement.
To make some money while they wait for that move, many buyers plan to rent out their new properties, said Andy Twisdale, a real estate agent in Hilton Head, South Carolina. Brokers generally have a rule of thumb: a week of peak rental income should cover a month of mortgage expenses.
People forget a second home has most of the same expenses as a first one, but add in travel, says Scott Kaminsky, a certified financial planner in Philadelphia. You have to plan for the worst-case scenario and be sure you can pay for it. Those worst-case scenarios can include damage from floods, snows and renters. Vacation homes also can come with higher landscaping, maintenance, security and condominium association costs, and rental agents can charge as much as 20 percent to manage the property when the owners are away.
There are some tax breaks for vacation homeowners who rent out their properties. The rules are complex, so homebuyers might also budget for a good accountant. Generally, homeowners can offset their taxable rental income with deductions for their expenses.
Investment profits and taxes are rarely top-of-mind for most vacation-home buyers today. Roughly 80 percent of them, like the Nikolais, just want to have fun. They want to be close by, to be able to go for a weekend or easily take care of any maintenance issues that come up, says Walter Molony, a spokesman for the realtors group.
History says prices are likely to rise. By not acting now, certain buyers run the risk of being priced out down the road. Indeed, said Suding, some are already asking, Wait, did we miss it?
(The author is a Reuters contributor. The opinions expressed are her own.)
© Copyright Thomson Reuters 2023. All rights reserved.