USA Vs. Mexico: Online Stream Info, TV Channel And Preview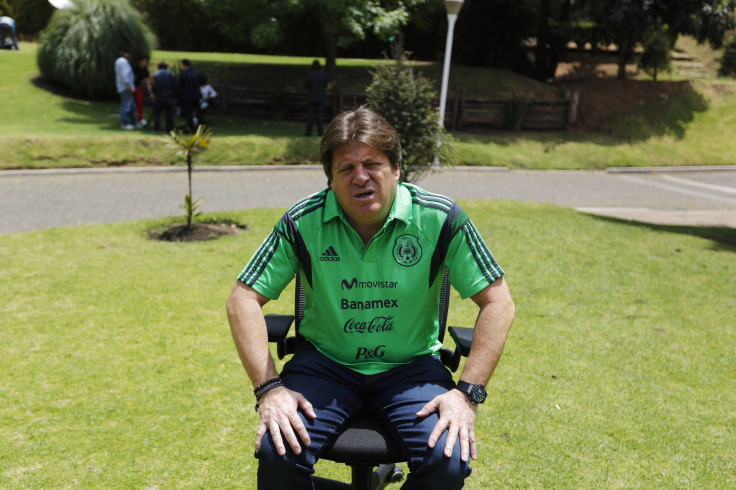 United States coach Jurgen Klinsmann and his Mexico counterpart Miguel Herrera will get one last chance to evaluate their players before naming their preliminary squad for the World Cup when the two rivals meet in Arizona on Wednesday.
Matches between the sides can always be guaranteed a competitive edge, which no doubt is why both coaches were keen for the fixture. Yet for once it is the subplots to the game that take center stage as a number of players will be desperate to impress and enhance their chances of being on the plane to Brazil in June.
"This is a huge opportunity, and it has a bit of a weight," admitted Klinsmann during his press conference on Tuesday, according to the Major League soccer website. "Now does it decide about who goes into camp or not? No. We aren't deciding on one game who goes into camp six weeks from now.
"We're going to review the last two-and-a-half years. We will talk through every player individually and put the puzzle together the best way possible."
With the fixture falling outside of a recognized FIFA date, only players who ply their trade in the U.S. and Mexico will be involved. To Klinsmann's huge frustration, his squad has been depleted by Liga MX club Puebla changing tact and refusing to release defenders DaMarcus Beasley and Michael Orozco.
"We are very disappointed in the decision by Puebla," Klinsmann said in a statement released by US Soccer. "When the match was scheduled, it was with the spirit that both teams would have access to their domestic-based players for what is a very important game for those competing for spots in the World Cup. Both MLS and most clubs in Liga MX honored that idea. While we understand their position, it's a huge opportunity lost for DaMarcus and Michael and doesn't contribute to the continuation of this respected rivalry."
There will be plenty of fringe players still keen to make their mark, while some established names will be looking to build rhythm ahead of the World Cup. Key trio Clint Dempsey, Landon Donovan and Michael Bradley will certainly be striving to make the most of the fixture having not been in the same U.S. team in close to two years.
Herrera has already named a starting lineup that features several players either on the fringes of the team or the squad. In goal Moises Munoz will start ahead of Alfredo Talavera, who is set to come on in the second half, with both battling to be the number three keeper at the World Cup. Juan Carlos Valenzuela has been handed a chance at center-back, alongside the experienced Rafa Marquez and Francisco Rodriguez. Meanwhile, right-sided wing-back Rogelio Chavez has picked a handy time to win his first cap.
In midfield, Jesus Zavala has been handed the anchorman role that appears still up for grabs. Further forward Marco Fabian and Alan Pulido are very much playing for chance to join fellow forwards Oribe Peralta, Javier "Chicharito" Hernandez and Giovani dos Santos in the squad.
"I've never said that this game will be definitive, we'll continue watching the league," Herrera said ahead of the game, according to Goal.com.
While it may not be definitive, everyone involved will be very much aware that much more than just the continuation of a rivalry of which the US have had the better of late, will be at stake in Glendale.
Where to watch: The international friendly is scheduled to kick off at 11 p.m. ET. Coverage will be provided by ESPN and UniMas, with a live stream available on WatchESPN.
© Copyright IBTimes 2023. All rights reserved.