The USS Kennedy Is 67% Done And Will Cost $11.4 Billion To Finish
KEY POINTS
The new Kennedy cost $11.4 billion dollars
The Kennedy cost 16% less than the previous carrier of this class.
Newport News Shipyard is the sole designer, and producer of nuclear-powered carriers for the Navy
John F. Kennedy's legacy continues as he lives on as a ship. The new aircraft carrier was christened and inaugurated in Dec. 8 in Newport News, Virginia. Kennedy was a veteran naval officer, and he would be proud of the vessel that bears his name.
Kennedy was the 35th president of the United States of America. He was elected in 1961 and served two years before his assassination in 1963, in what lives on as one of the US' most tragic moments in recent memory. The christening of the carrier was performed by his daughter, Caroline Kennedy. She is also the U.S. ambassador to Japan and the sponsor of the ship.
In 1967, Kennedy launched a similar ship that bore her father's name and served during the Vietnam War and just after the events of 9/11. The current vessel marks a new page and adventure for the Newport News shipyard, who are the sole designers and producers of nuclear-powered carriers for the U.S. Navy.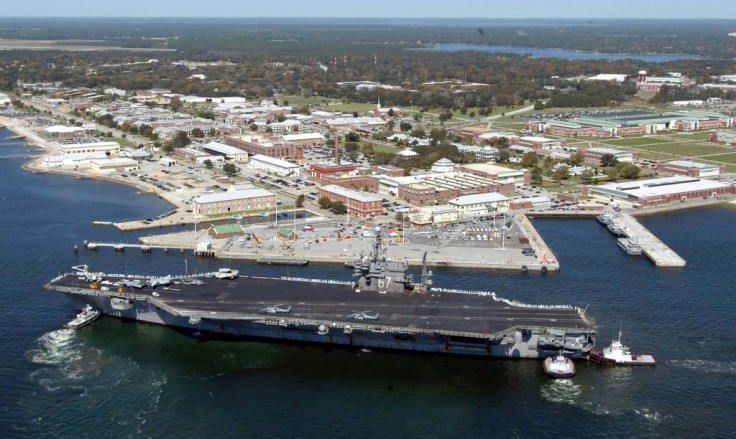 According to a report by MSNBC, the ship numerically listed as CVN-79 cost à whopping $11.4 billion. Completion of the ship comes way ahead of its scheduled production date and reincarnates the youth of the former president with the opportunity the company gave to young developers and workers to bring the ship into life.
Tablets have replaced blueprints and long rolls of paper, and virtual reality is taking over, not just as a production and design shift, but also a mental move from the past and into the present.
The ship is about 67% complete. It will be moved to an outfitting pier, where the rest of the assembly and final work will be completed. The Navy is scheduled to take delivery in 2022 and is looking forward to the moment with a tinge of excitement. This feeling is shared by Jennifer Boykin, president of the shipyard. The ship will cost 16% less labor than its predecessor the Gerald R. Ford.
© Copyright IBTimes 2023. All rights reserved.