Utah Beauty Queen, Kendra McKenzie Gill, Charged With Bomb Possession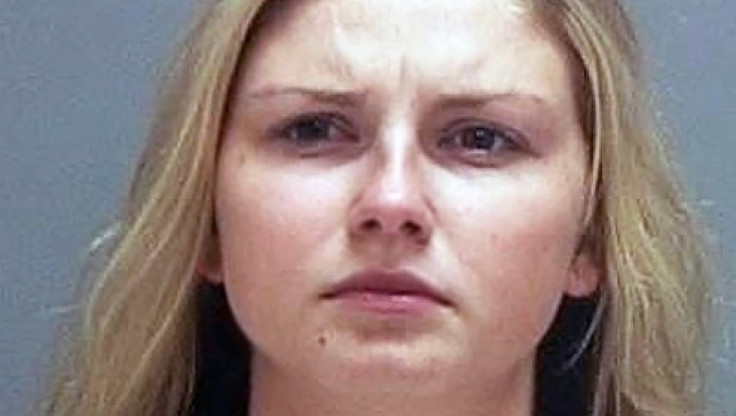 A Utah beauty-pageant winner has been charged with bomb possession by state prosecutors. On Friday, charges were filed against Kendra McKenzie Gill and three other 18-year-olds, according to the Associated Press. The four teens all face the same set of four felony charges, prosecutor Blake Nakamura said.
The teens were arrested Aug. 3 after a bizarre drive around their neighborhood, during which they allegedly threw plastic bottles filled with explosive chemicals at their neighbors. Nobody was hurt in the incident that one of the teens said was a prank.
"We don't really understand a clear reason for their behavior," AP quoted Nakamura as saying. "The reason we charged them is, obviously, what they possessed was indeed explosives, and we're alleging they were throwing them near homes and at people, and, therefore, had the potential to cause a great deal of harm."
Gill was crowned Miss Riverton this summer, as she topped a slate of nine beauty-pageant contestants in the Salt Lake City suburb to take home a $2,000 scholarship, AP reported.
The other teens charged were John Patrick Reagh, Shanna Marie Smith and Bryce Christopher Stone, AP said. The foursome will make their next court appearance Aug. 26 in Salt Lake City. They are all currently out on $50,000 bond.
Stone reportedly told authorities the incident was a prank, while all four teens reportedly admitted they did in fact toss bombs -- made from aluminum foil and toilet-bowl cleaner -- on front yards, sidewalks and streets in their neighborhood, according to a court affidavit filed Friday by Unified Fire Authority investigator Steve Bowen that was cited by AP.
© Copyright IBTimes 2023. All rights reserved.