Valentine's Day Cocktails: 8 Red And Pink Beverages For Expressing Love
Valentine's Day is the one day of the year that allows everyone to celebrate love. Whether it's a romantic love with a partner or the kind of love that comes from friends and family, it truly is the sweetest day of the year, and there's no better way to express that than by sharing some sweet cocktails with the people you choose to spend the day with.
Whether your day is going to be a more romantic and sexy celebration or you intend to have something more light, fun and relaxed, there is a Valentine's Day-themed cocktail that is perfect for you. Check out these eight recipes for a perfect holiday.
Cupid's Crush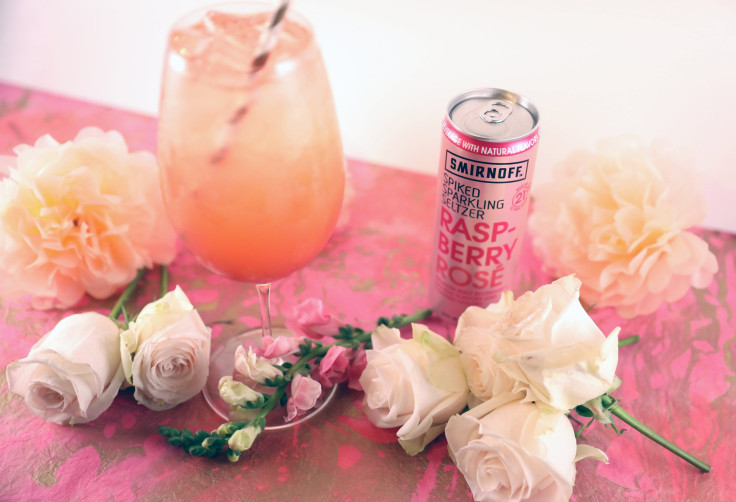 What You Need:
2 12 oz. Bottles Smirnoff Spiked Sparkling Seltzer Rosé
16 oz. Grapefruit Juice
Raspberries
To make, muddle the raspberries in a large wine glass and fill with ice. Combine the Sparkling Seltzer Rosé, grapefruit juice and ice in a pitcher and stir. Divide the cocktail into wine glasses and serve.
Jasmine Kiss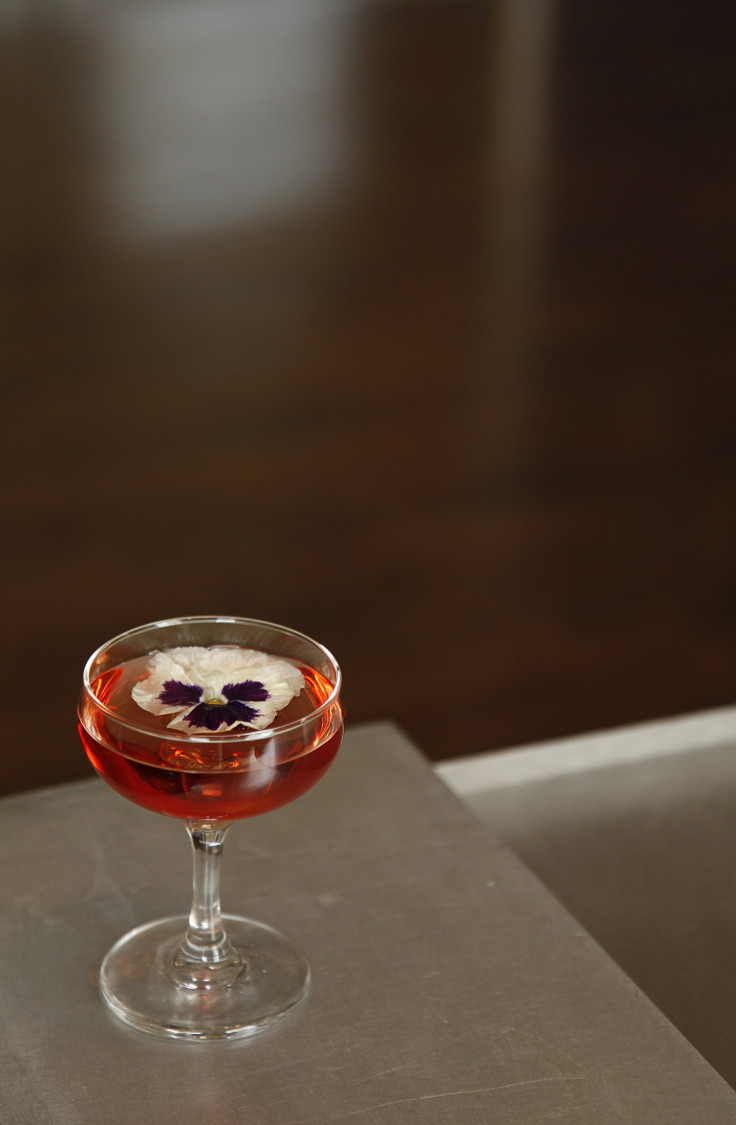 What You Need:
1.5 oz. Bombay Sapphire
¾ oz. Combier Triple Sec
½ oz. Martini & Rossi Riserva Speciale Bitter
¾ oz. Lemon Juice
½ oz. Simple Syrup
To make, combine all ingredients in a shaker, shake and double strain into a large coupe glass. Garnish with an edible pansy flower before serving.
Lovebird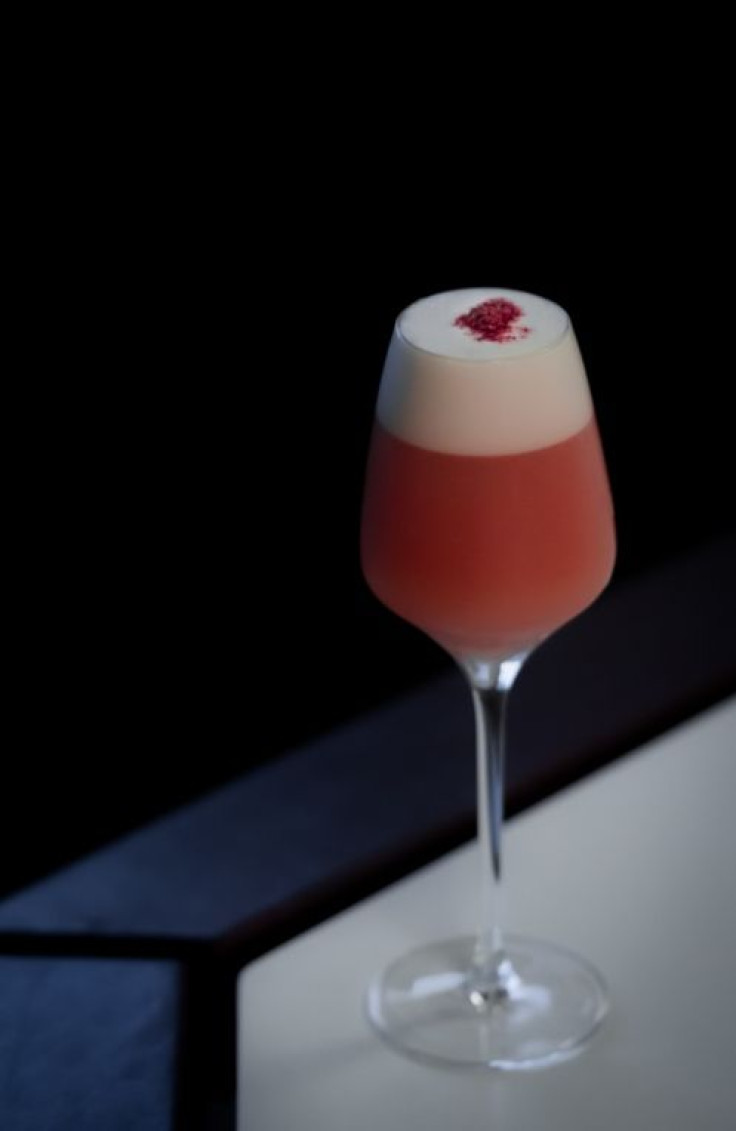 What You Need:
1.5 oz. Santa Teresa 1796 Premium Rum
0.5 oz. White Créme de Cacao
0.75 oz. Raspberry Syrup
To make, combine 2/3 part water and 2/3 part sugar in a pan over low heat. Stir to dissolve sugar. Once dissolved, add 1 part raspberries and the simple syrup to a blender, and then blend all ingredients until they combine. Strain and refrigerate.
Pucker Up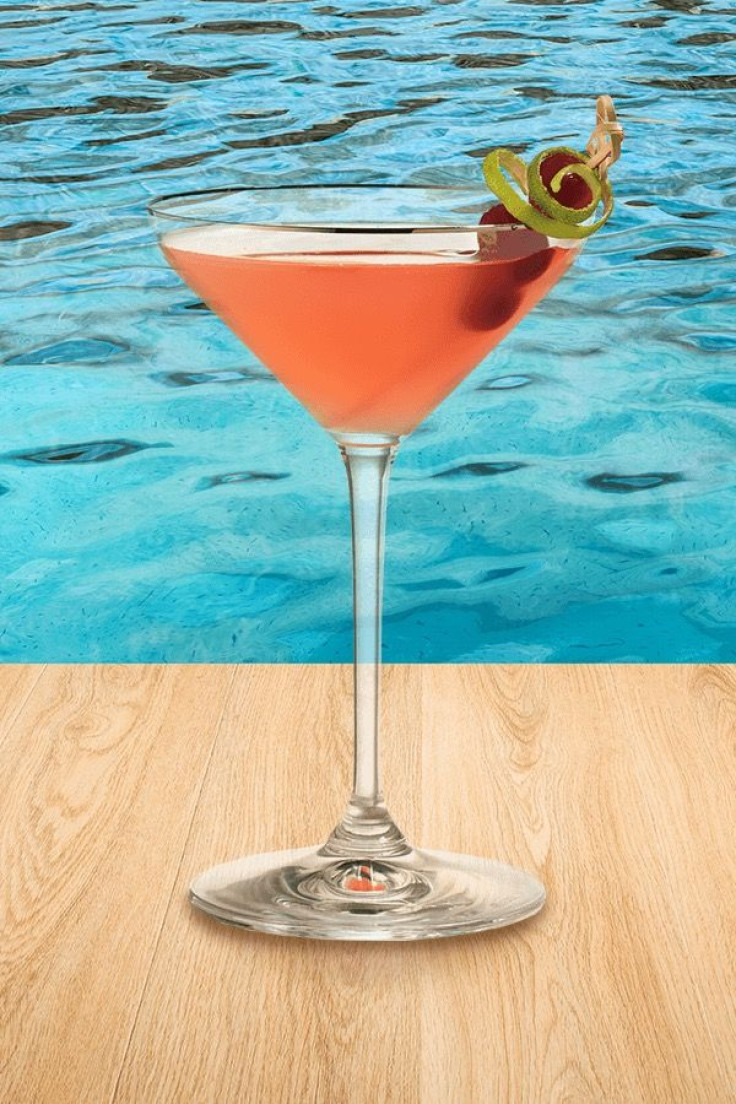 What You Need:
4 oz. Barefoot Pink Moscato
1 ½ oz. Ruby Red Grapefruit Juice
½ oz. Cranberry Juice
¼ oz. Lime Juice
¼ oz. Simple Syrup
Lime Wedge Garnish
To make, combine all liquids into a cocktail shaker with ice. Shake until chilled, then strain into a chilled cocktail glass. Garnish with a lime wedge before serving.
The Secret Admirer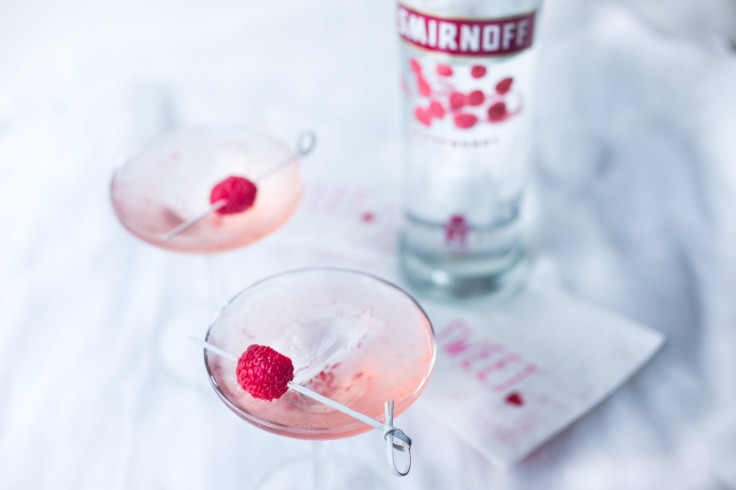 What You Need:
3 oz. Smirnoff Raspberry
1.5 oz. Chartreuse
Raspberries for Garnish
To make, place all ingredients in a shaker with ice and shake well. Strain into two vintage martini glasses and garnish with fresh raspberries. For extra sweetness, sugar the rim of the glasses.
The Spicy Lover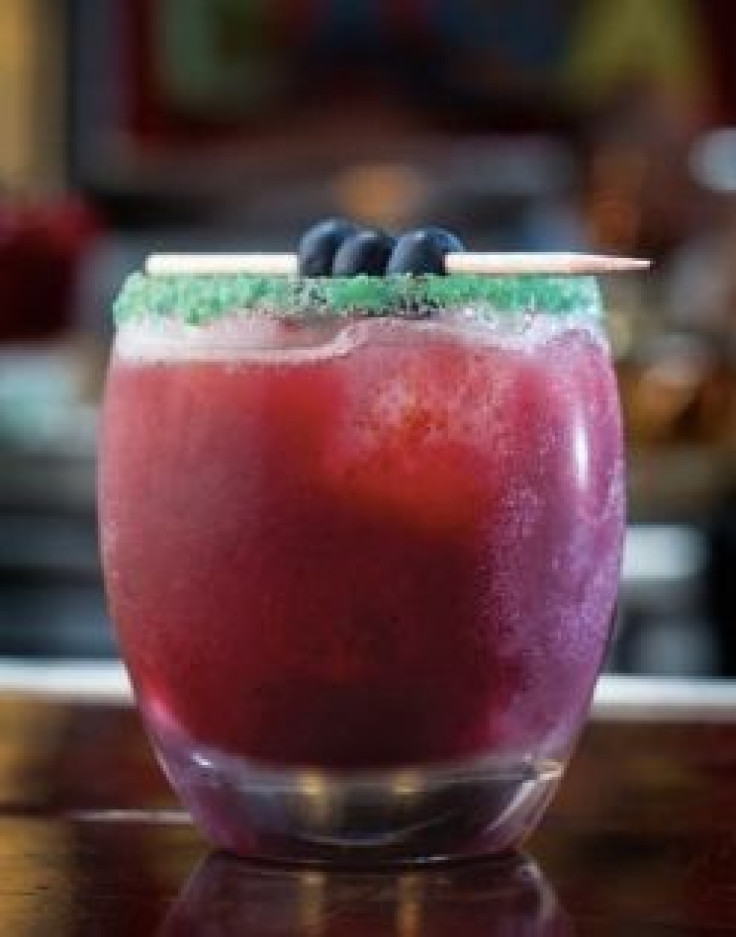 What You Need:
2 oz. Jalapeno-Infused Corralejo Silver Tequila
0.75 oz. Blueberry Syrup
0.75 oz. Chambord Liqueur
2 oz. Sweet And Sour
Pop Rock Rim to Garnish
3 Skewered Blueberries To Garnish
To make, fill a shaker with ice, then measure and pour all ingredients into the shaker. Shake well and pour entire contents of shaker into a garnished bucket glass.
Sweetheart Martini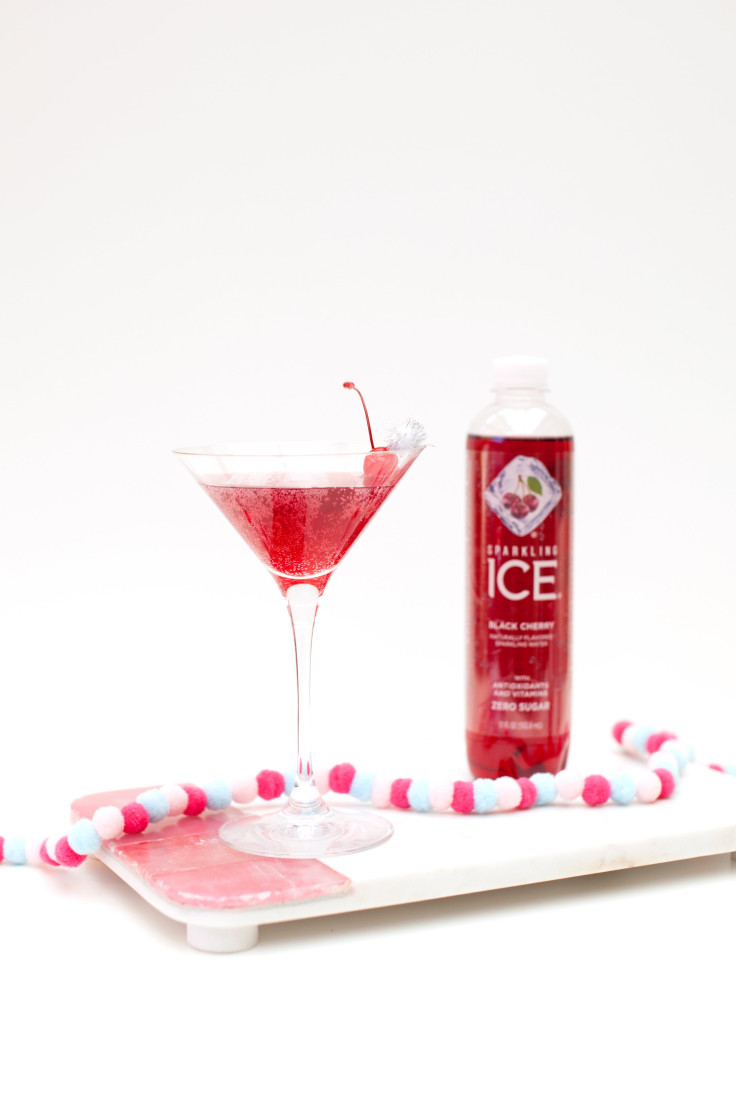 What You Need:
1 tsp. Cherry Jam
2 oz. Gin
½ Lemon
¾ oz. Orange Liqueur
2 oz. Sparkling Ice Black Cherry
Cherry for Garnish
To make, fill a cocktail shaker halfway with ice, then add the jam, gin, lemon juice and orange liqueur. Shake until cold. Strain into a chilled martini glass and top with Sparkling Ice Black Cherry. Garnish with a cherry and serve.
Tito's HeartBeet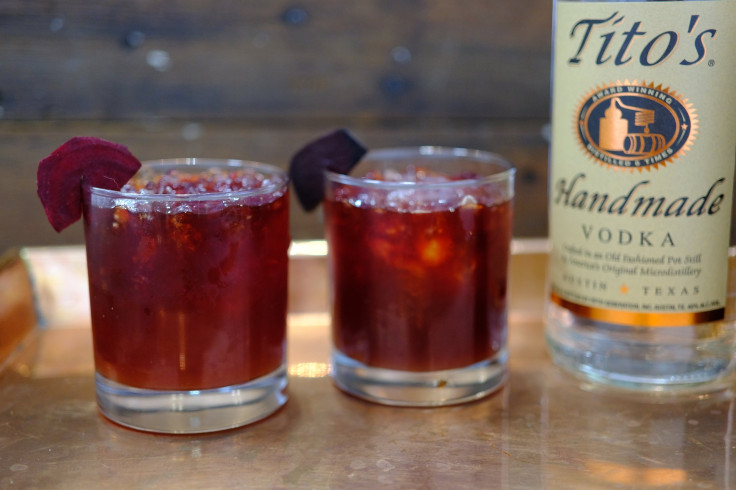 What You Need:
1 ½ oz. Beet-Infused Tito's Handmade Vodka
1 oz. Pineapple Juice
3 oz. Ginger Ale
To make, start by creating the beet infusion. To do this, clean, peel and chop three beets into cubes. Drop into a resealable glass container and add 2 cups of vodka. Shake and store in a cool dry place for three days, checking daily.
Then, add the infused vodka and all other ingredients to a rocks glass and serve over ice.
© Copyright IBTimes 2023. All rights reserved.
FOLLOW MORE IBT NEWS ON THE BELOW CHANNELS