Valentine's Day Quotes for Husband and Wife: 25 Loving Messages To Send Your Significant Other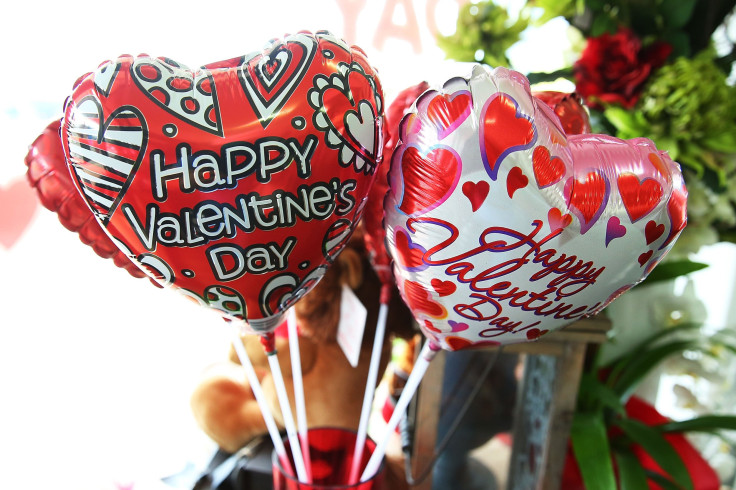 Valentine's Day is fitting for all ages and those with significant others typically spend the day showering their loved one with affection and love. Some choose to express their adoration through food and gifts, while others appreciate the little things in life, like a sweet message as a reminder of their love.
Whether it's through text, in a card or face-to-face, here are 25 quotes from WishesMessages.com, herinterest.com, LoveWishesQuotes.com and freshmorningquotes that will help translate feelings of love and appreciation for husband or wife:
Quotes from WishesMessages.com —
"Hours, days, months, years and decades can go by, but I will never forget the moment when you held me in your arms, looked into my eyes and whispered 'I Love You' in my ears – it still gives me the shivers. I love you."
"Much more than just attraction, lust and passion, our marriage embodies honesty, care and affection. Love you."
"Everything in my life revolves around a single thought – how I can keep you happy, because I love you a lot."
"All the men in this world should learn a thing or two, about being a perfect husband from you. I love you sweetie."
"I can stop indulging in chocolate, but never in you. I love you."
Quotes from herinterest.com —
"It is good to have a husband who forgives you for your past. It is even better to have a husband who does not mind the mistakes you make in your present. But it is best to have a husband who forgets everything and wants to give you a bright future – just like the hubby that you are. I love you."
"You are a warm cup of coffee on a rainy morning, a soft blanket in the cold night, the rainbow following a storm and the sauna at the end of a difficult week. You are all of the love, passion and comfort of my life."
"It is good to have a husband who forgives for the past. It is better to have a husband who forgives what you do in the present. Best of all is to have a husband who forgives everything and focuses on a future together."
"Each day in my life begins and ends perfectly. It starts with rolling over to see your face, and it ends when you wrap your arms around me in the evening. More than anything else, I love being with you."
"If my life were a business, then starting an unconditional partnership with you was the best business decision that I ever made."
Quotes from LoveWishesQuotes.com —
"You are, and always have been, my dream girl. Even before I met you, your vision was in my mind just as you are."
"True love is a glimpse of heaven. It is inspiring and uplifting just like you."
"Between us is one thread: it tied our hearts so we walk close to each other always."
"No matter where you go, I will be by your side. Our unbreakable bonds mean we will be as one forever and face the world together."
"You are the only air I breathe. You are ticking in my heart like a little clock. Yes, you wake me up every day, while I fall asleep dreaming of the days when I was alone. No longer am I in such a way."
Quotes from freshmorningquotes —
"I feel like I am drowning every single day and your kisses are my life-saving gasps of air. I love you."
"Early mornings and late nights are the best part of my day because I get to kiss my wife Good Morning and Good Night. I love you."
"My dear wife: If you could see the world as I do, you would realize how much I love you."
"I am not worried about defaulting on my mortgage payment. If we ever lose this house, we have each other's hearts to stay in. Love you sweetheart."
"If you replace L in life with W, you get wife. That is because life isn't worth living without a lovely wife like you. I love you darling."
"The best part of my life is when you look me in the eyes. It makes me feel like the most beautiful girl in the world."
"I love you not just because you are my husband but because I know that you always wish the best for me. Thanks."
"Your love is like a sweet, exciting wave that washes me away from everything that I knew. It brings me to a world of true perfection and love."
"Every single day that I spend being your wife, I realize how lucky I am to live such an amazing life. I love you."
"Without you I feel lost; you are my compass and my map."
© Copyright IBTimes 2023. All rights reserved.